First B767-300 BCF Joins SF Airlines
27 All-cargo Aircrafts Gather Together
At the beginning of the New Year, SF Airlines Co., Ltd. (hereinafter referred to SF Airlines) walks through the sixth safe year, welcomes the first B767-300 BCF (Boeing Converted Freighter) delivered in Singapore at the end of 2015, and officially starts the journey of wide-body all-cargo aircraft operation.
At 14:08, January 11, 2016, a B767-300 all-cargo aircraft coated with SF Airlines' logo smoothly landed on Shenzhen Bao'an International Airport (hereinafter referred to Shenzhen Airport) to officially become a new member of the S.F. Express' Boeing fleet which is mainly dominated by B757 and B737.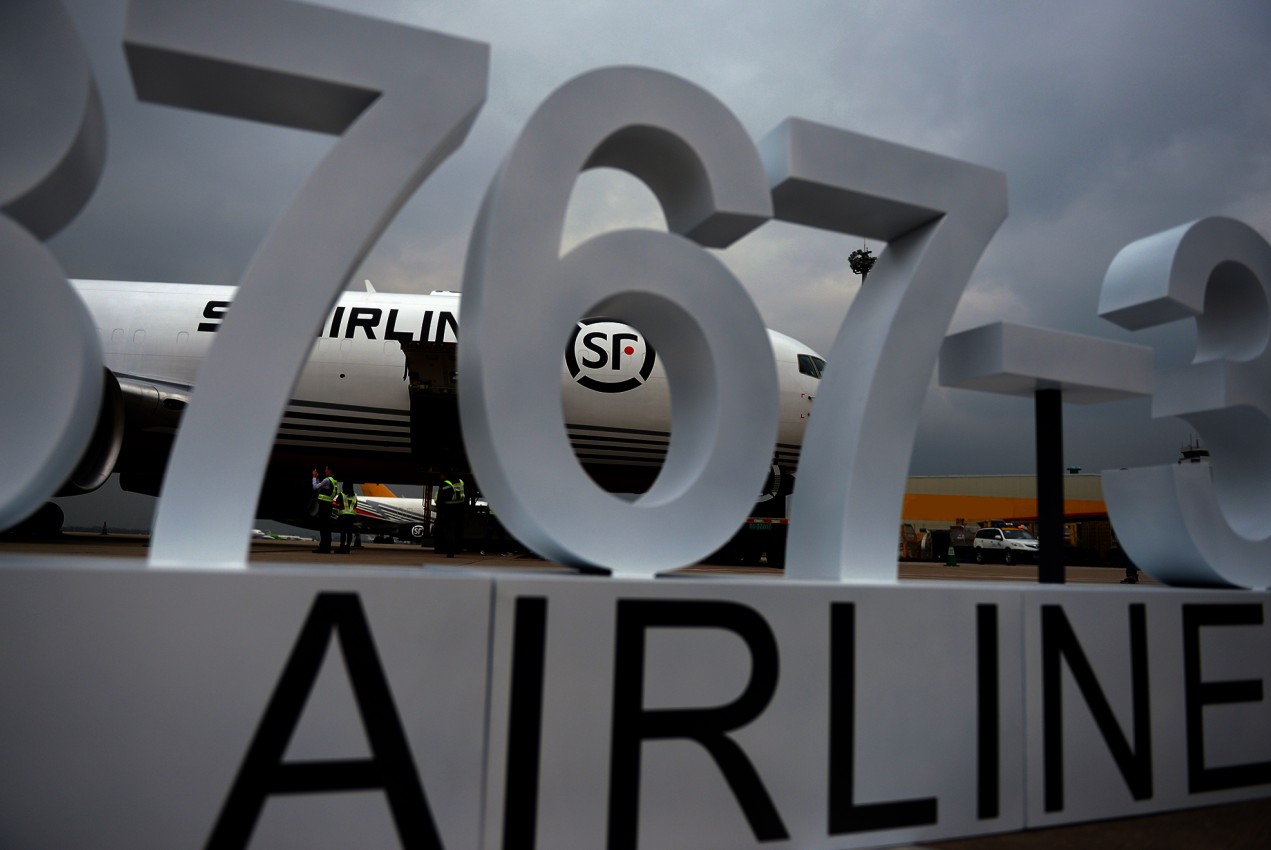 The reception ceremony for the first B767-300 BCF was held in the afternoon. Officials and guests from CAAC Shenzhen Safety Supervision and Management Bureau, Shenzhen Air Traffic Control Station, Airport Office of Shenzhen Transportation Commission, and Shenzhen Airport (Group) Co., Ltd. attended the ceremony and witnessed the moment with S.F. staff when the first wide-body aircraft arrived home.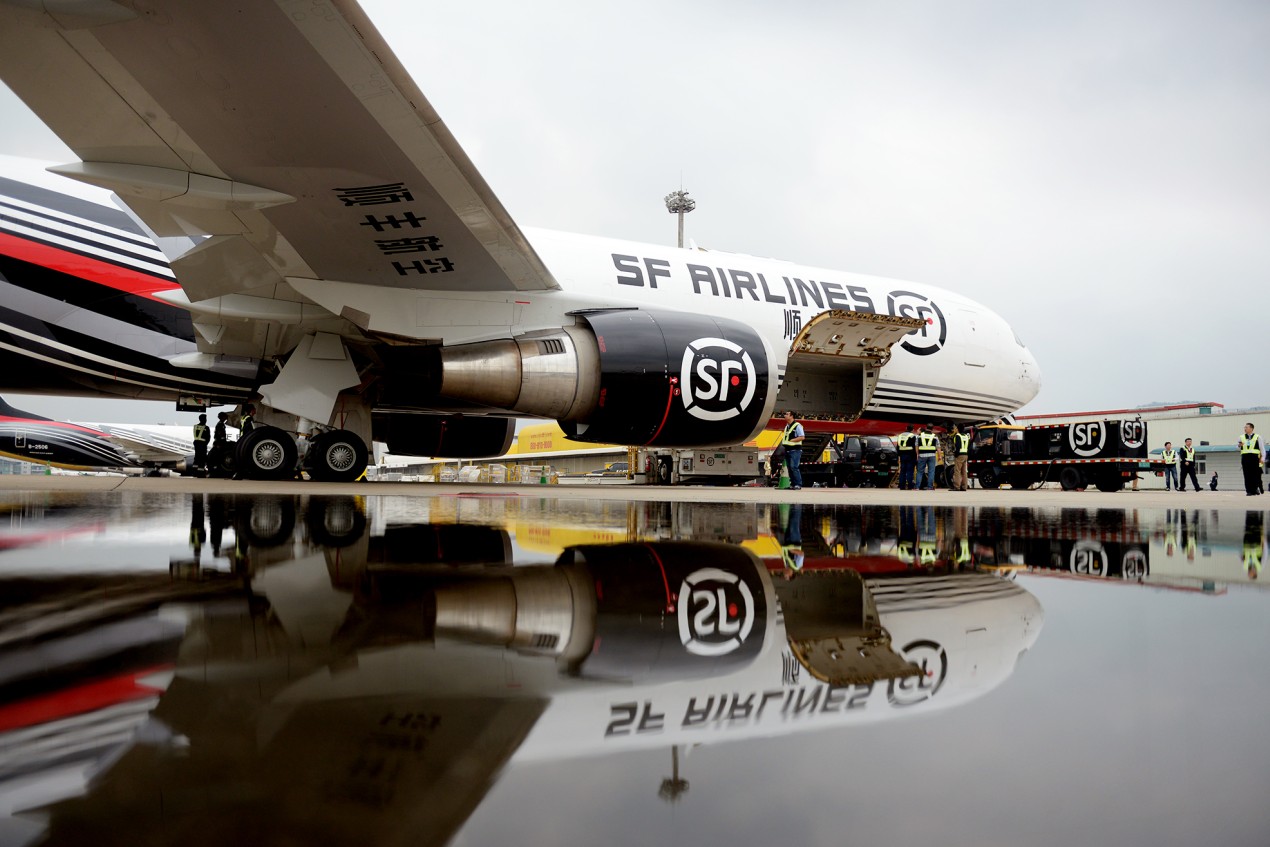 Wang Suichu, Deputy General Manager of Shenzhen Airport (Group) Co., Ltd., expressed his eager anticipation of the cooperation between Shenzhen Airport and SF Airlines on wide-body aircraft input and international flight opening. He said, "Shenzhen Airport will support SF Airlines to broaden and strengthen the Shenzhen base as before, and accelerate urban internationalization of Shenzhen with S.F. Express."
Combining with the growth trend of domestic express business and development requirements of the company, Li Sheng, President of SF Airlines, briefed the introduction background and put-in target of the first B767-300 BCF in China. "Large wide-body aircrafts have become an important choice of air delivery. The input of B767-300 can supply cheaper transportation capacity and mitigate flight scheduling pressure in tier-1 cities so as to provide more outstanding shipment air delivery services for customers."
Additionally, the input of the new aircraft type with comprehensively better transport capabilities will further drive SF Airlines to ensure shipment transportation safety and shorten the transit time between the air and ground.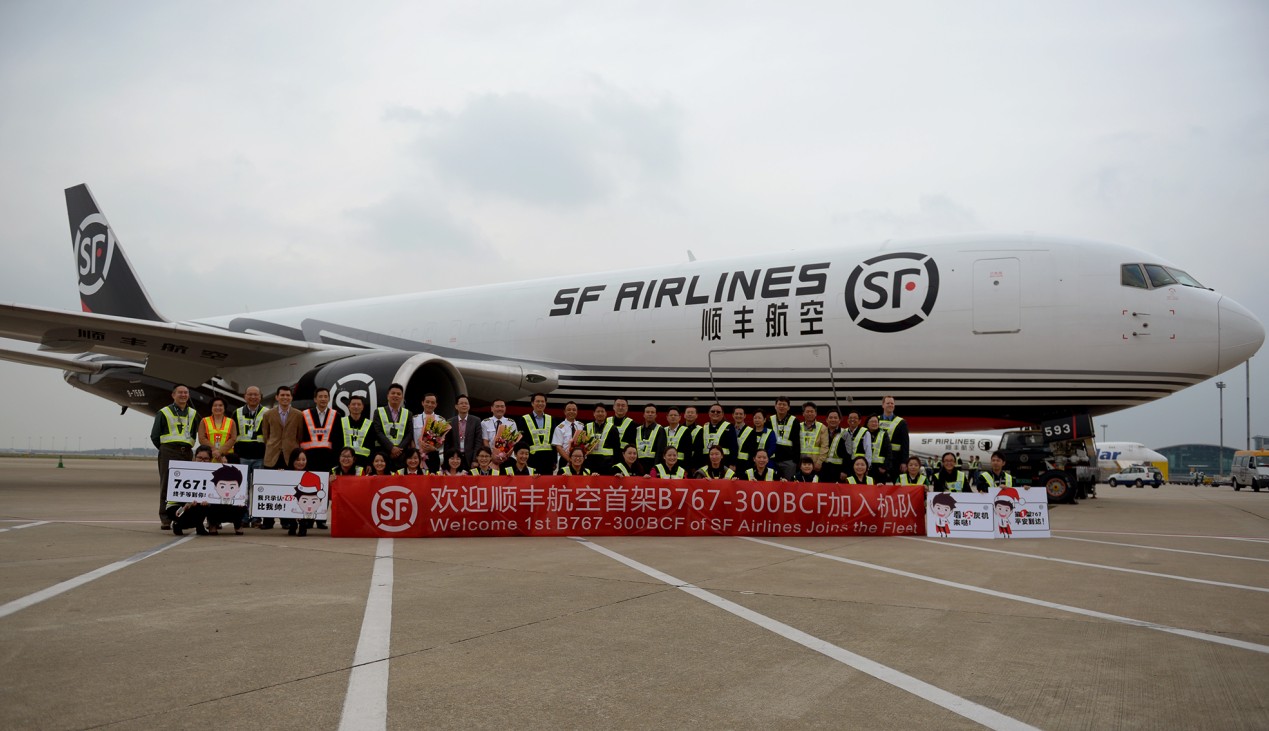 The New Year brings new strength and hence happiness doubles. After this B767-300 landed, SF Airlines' new B757-200 all-cargo aircraft took off from Xiamen and arrived at the Shenzhen base within one hour. The moment marked that SF Airlines, possessing 27 self-own all-cargo aircrafts, has become the cargo airlines with the most all-cargo aircrafts in China.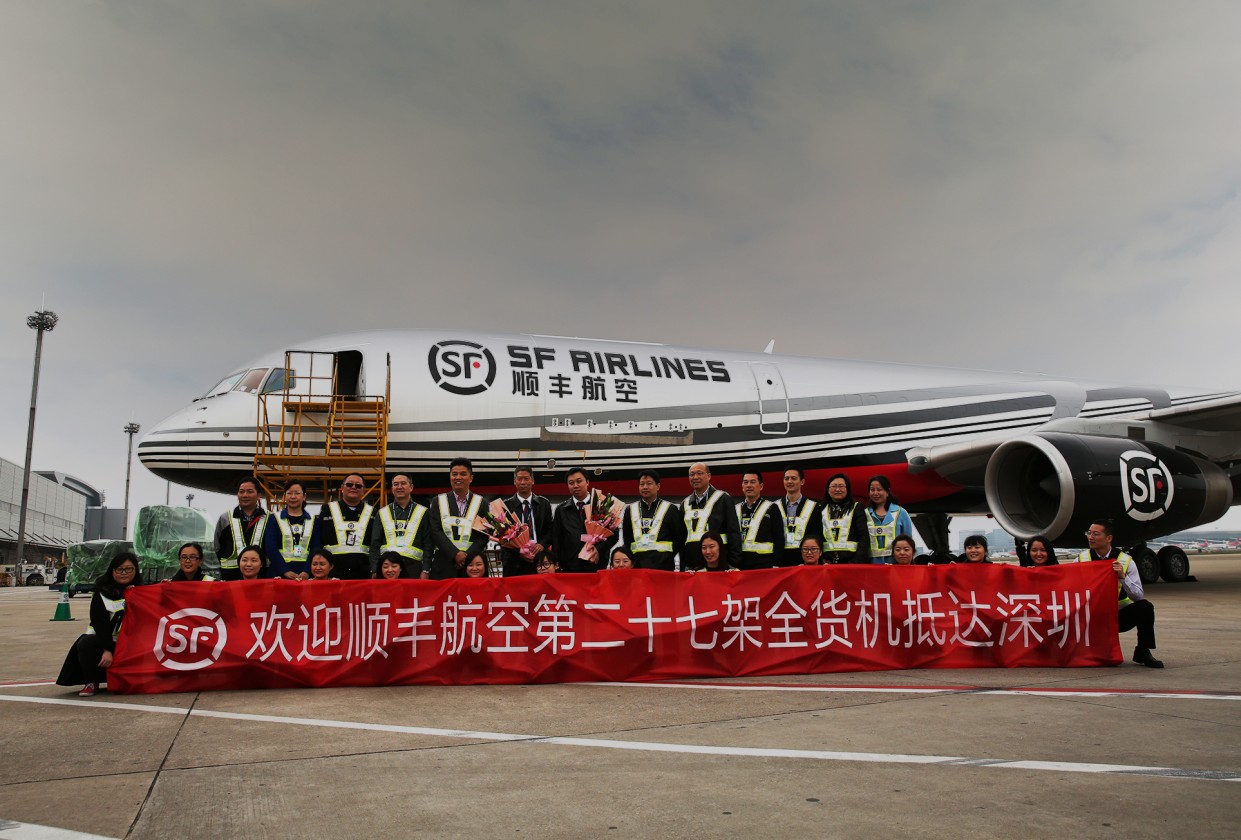 SF Airlines is subsidiary to S.F. Express. As supportive brand extension, SF Airlines is the core competitiveness of air delivery of S.F. Express. To enable fast and stable interconnection with S.F. Express timely products such as SF Same-Day Delivery and SF Next Morning Delivery, SF Airlines is devoted to ensuring safe and efficient shipment circulation during the air transportation period, and looks forward to providing more trustworthy shipment air delivery services for extensive customers.