SF Airlines Has Been Running Safely for Six Years
On December 31, 2015, SF Airlines Co., Ltd. (hereinafter referred to SF Airlines) successfully completed air transport production tasks in 2015 and has realized safe operation for six years. With the guideline of "Priority to Safety and Focus on Prevention", SF Airlines safely flied over 30 thousand hours, shipped about 240 thousand tons of cargos, and provided stable and efficient air freight transport for core express business of S.F. Express in 2015.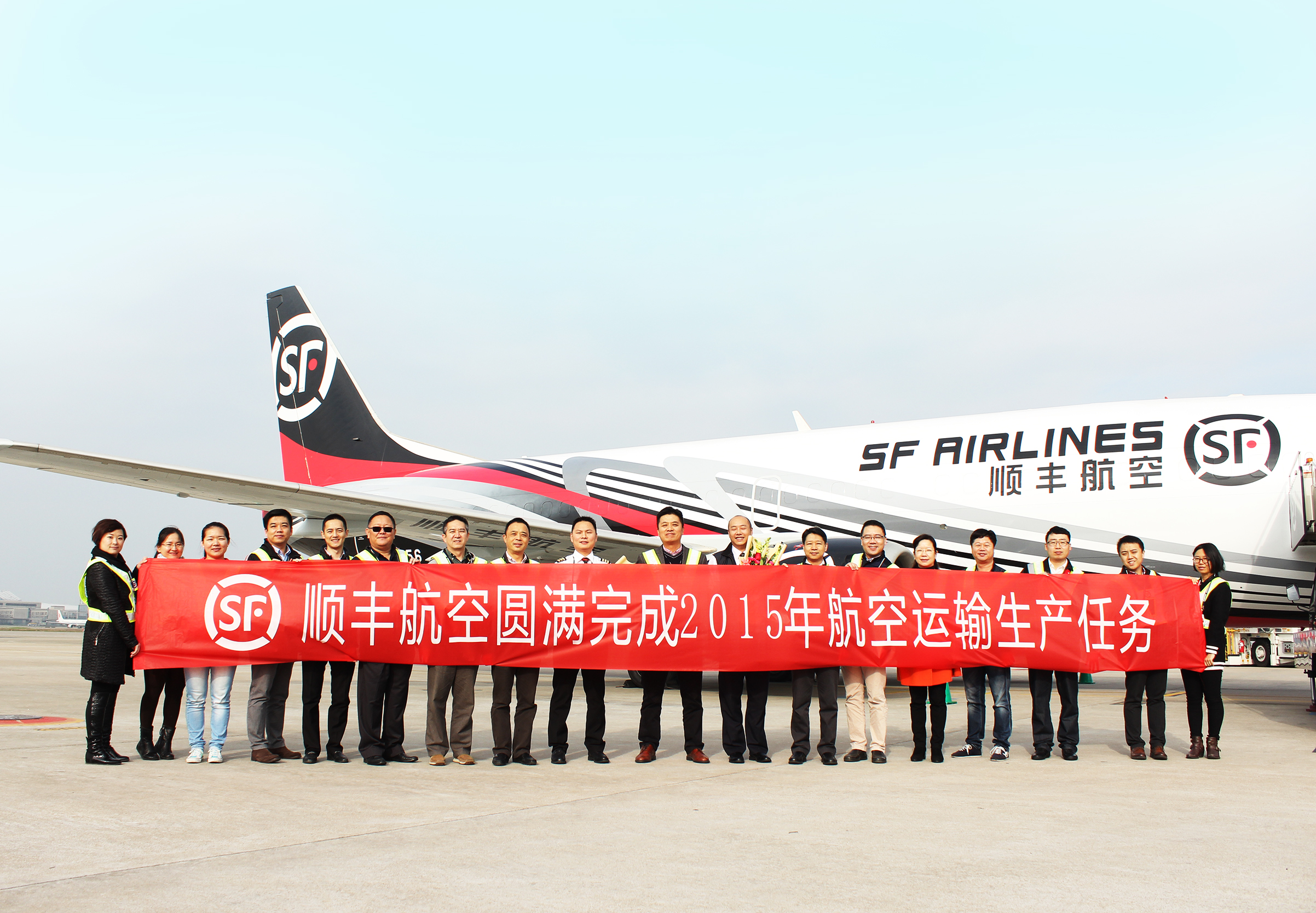 2015 Upgrade and Breakthrough
SF Airlines, which is Shenzhen-based, has opened multiple freight flight routes covering major cities in China since it started to run in 2009. From January, 2015, SF Airlines successively opened the regular all-cargo transport flight between "Ningbo and Taipei" and "Shenzhen and Taipei" to ensure highly efficient transit time of S.F. Express between Taipei and Mainland of China.
With continuous express business increase and operational level improvement, SF Airlines achieved a milestone breakthrough in modern fleet building as well. In December, 2015, the first B767-300 BCF (Boeing Converted Freighter) of SF Airlines was officially delivered in Singapore. After the B767-300 BCF with the maximum freight capacity of 60 tons joined the fleet, S.F. Express became the first Chinese express delivery company that possesses the B767-300 wide-body all-cargo aircraft.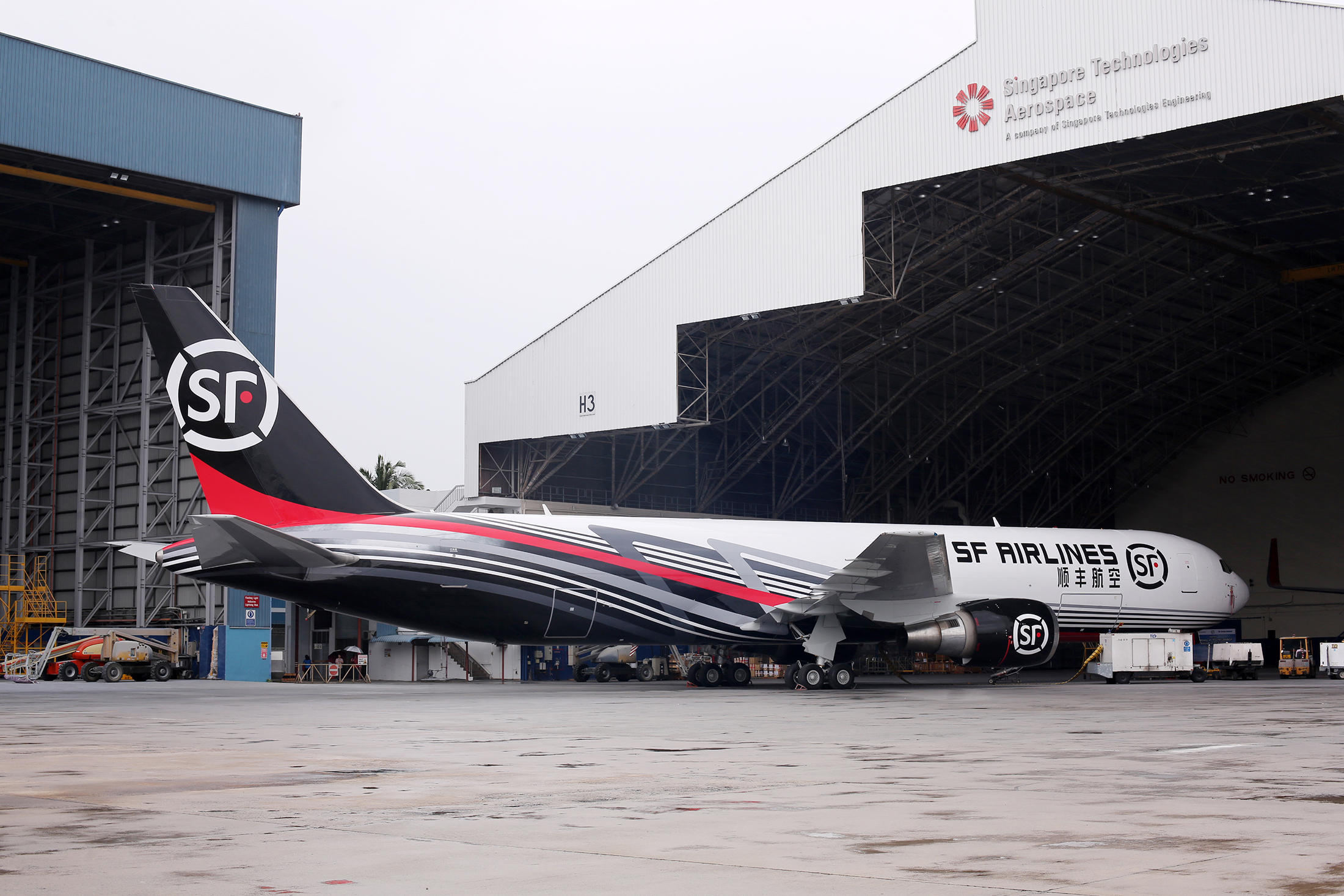 2015 Advancement and Development
On December 30 and 31, 2015, two new aircrafts of SF Airlines successively arrived at Shenzhen Bao'an International Airport to officially join the S.F. Express fleet. It marked that the number of SF Airlines' self-own all-cargo aircrafts rose to 26 on the basis of B767, B757 and B737 aircraft types.
With diversified aircraft types, expanding fleet scale, and rising operation standards, SF Airlines puts emphasis on strengthening ground infrastructure and optimizing ground operation processes to further promote the interconnection efficiency between the air and ground. From May, 2015, SF Airlines successively started to self-run ground handling services in Shenzhen and Hangzhou. In the future, SF Airlines will further enhance ground operation capability in accordance with S.F. Express business development and planning to provide a stronger driver for fulfilling the shipment transit time requirement.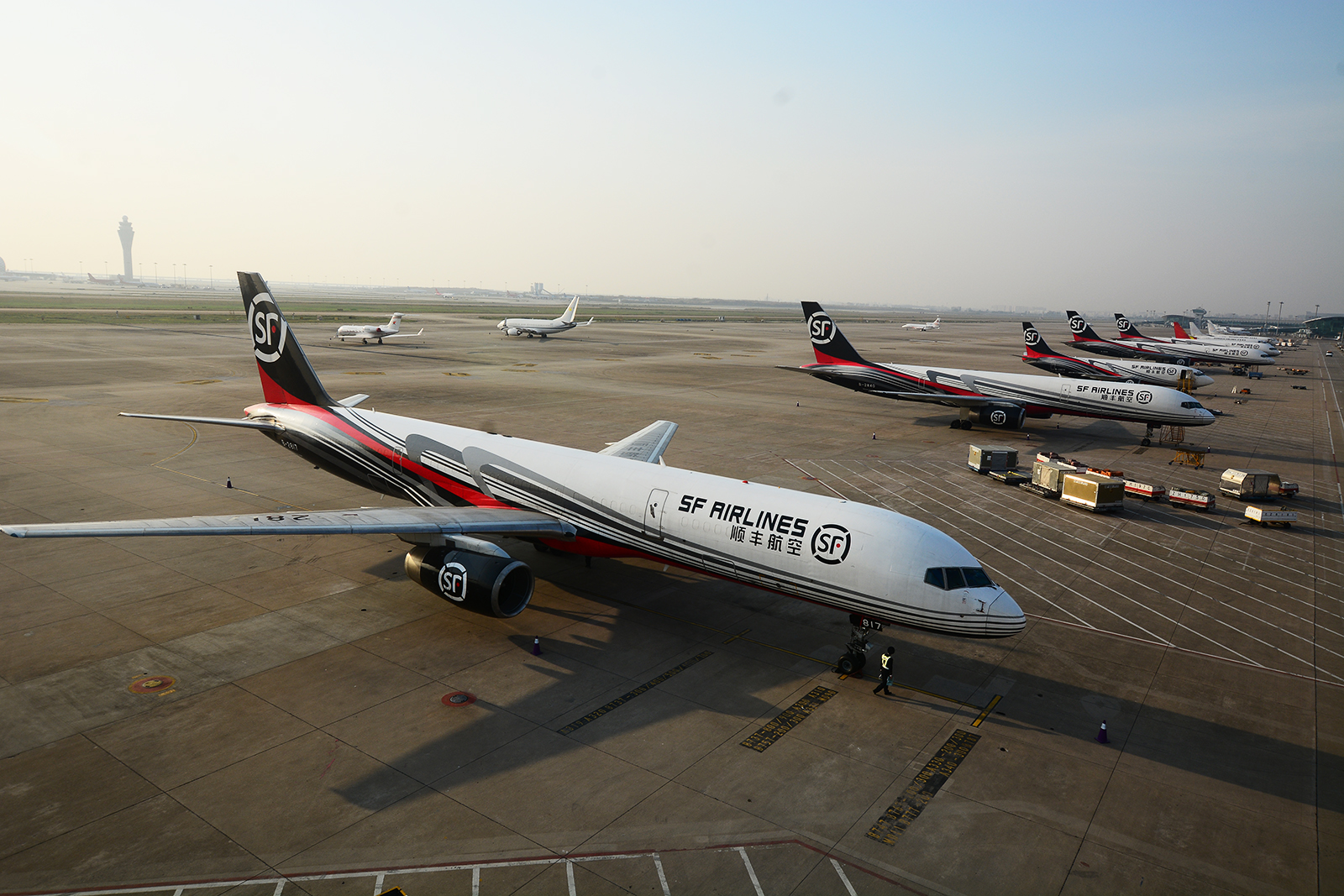 2015 Responsibility and Value
Thanks to the support and trust from different social communities, SF Airlines has rapidly developed during past six years. As a young airline in the industry, SF Airlines looks forward to mobilizing advantages to contribute towards the society. On May 12, 2015, in the remarkable Nepal earthquake relief action, SF Airlines overcame the treacherous flight route and aftershocks to successfully deliver 17.5 tons of relief supplies provided by Yunnan provincial government to Kathmandu. SF Airlines lived up to expectation and made a modest contribution to international disaster relief transport.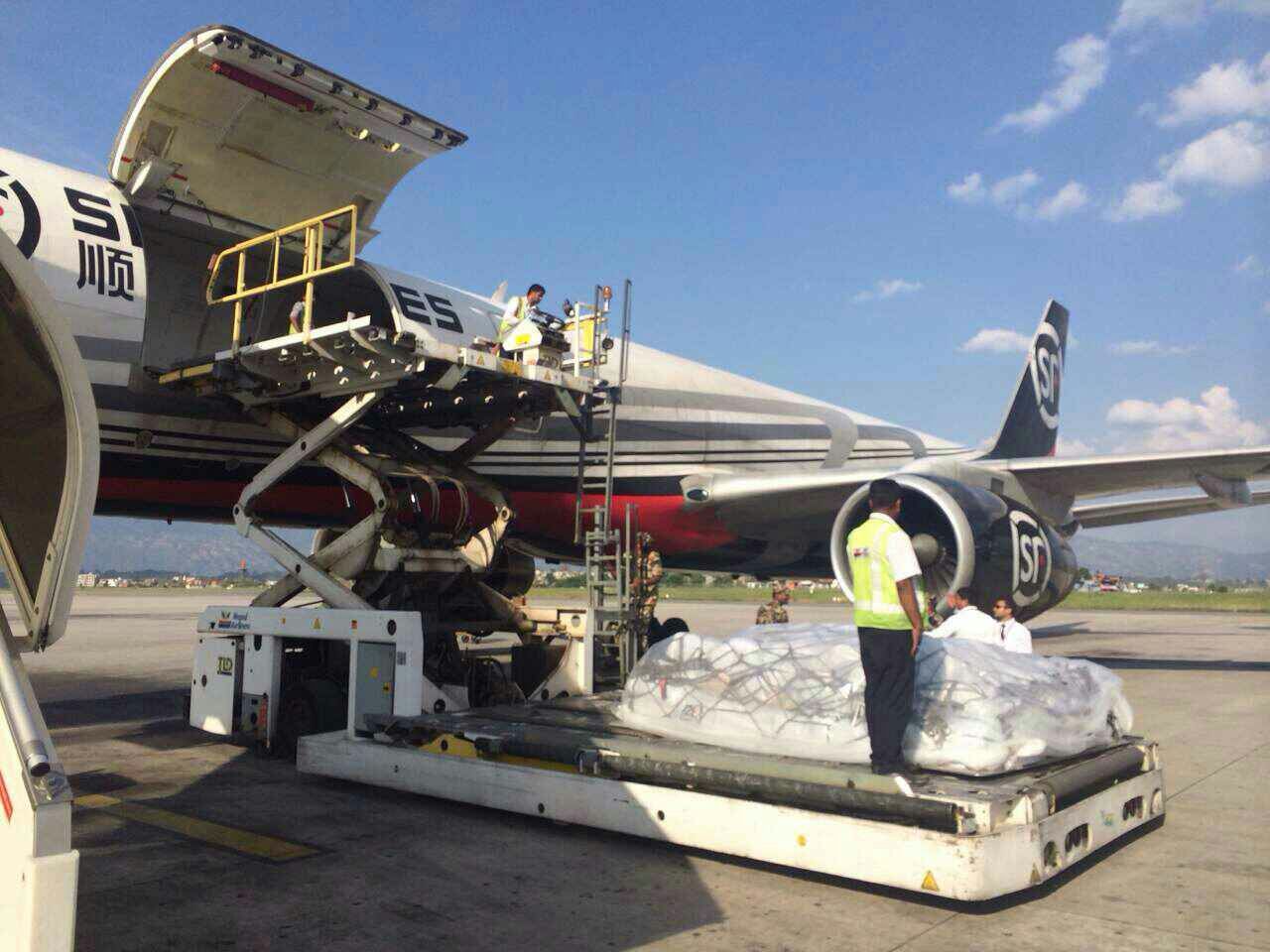 In CACS2015, SF Airlines was awarded the Best Brand Value Prize, which was a huge encouragement and acknowledgement. In future development, SF Airlines will take responsibilities and make commitments to spreading positive energy and keeping pace with social progress.