Here Comes a Big Fellow!
SF Airlines Introduces the First B767-300 Wide-body All-cargo Aircraft
Since the first flight was opened on December 31, 2009, SF Airlines Co. Ltd. (hereinafter referred to SF Airlines) has been stably run for nearly six years, and the capacity of all-cargo aircrafts has also stably risen on the basis of B737 and B757. With the advent of a new year, SF Airlines welcomes a milestone breakthrough in the aircraft pattern which remains for nearly six years.
In the afternoon of December 18, 2015 (Beijing time), the first B767-300 BCF (Boeing Converted Freighter) of SF Airlines was officially delivered in Singapore. S.F. Express becomes the first Chinese express company to possess the B767-300 wide-body all-cargo aircraft.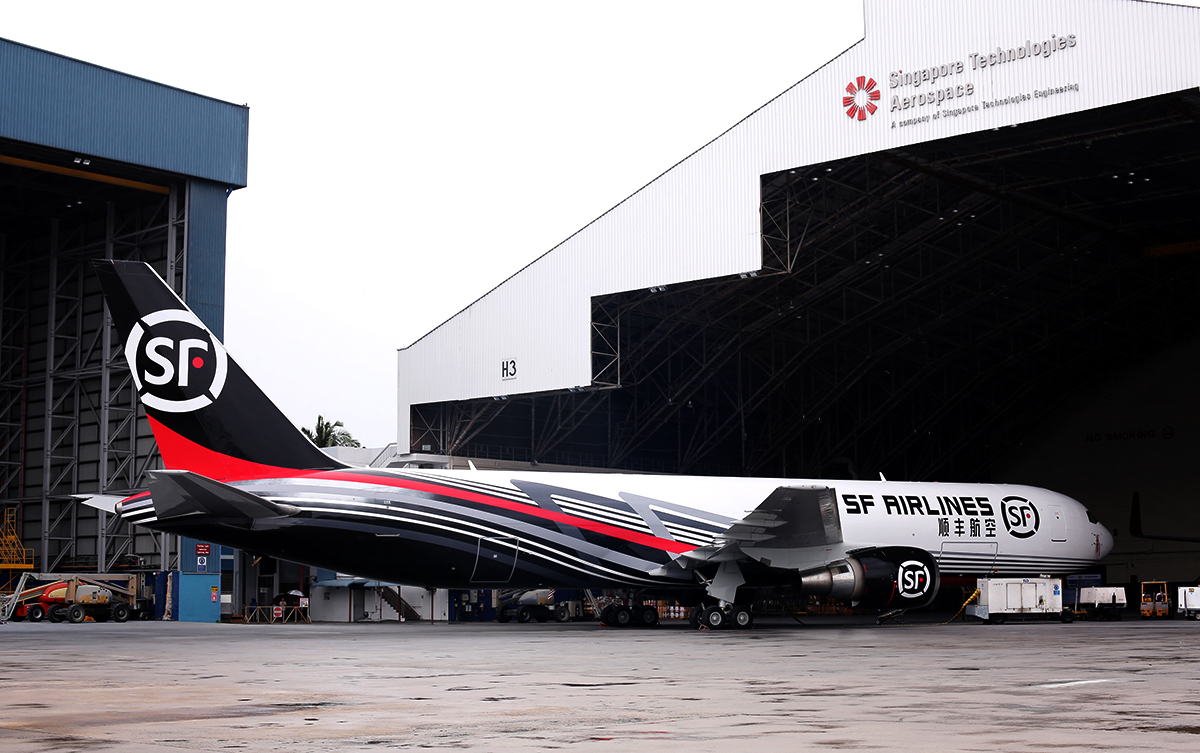 SF Airlines is subsidiary to S.F. Express. As supportive brand extension, SF Airlines is the core competitiveness of air delivery of S.F. Express. To enable fast and stable interconnection with S.F. Express timely products such as SF Same-Day Delivery and SF Next Morning Delivery, SF Airlines is devoted to ensuring safe and efficient shipment circulation during the air transportation period.
Compared with the existing B757-200 narrow-body aircraft, the B767-300 with wider load space and higher fuel efficiency has more excellent performance in transport capacity and carrying capacity. In addition to supplementing and optimizing the existing fleet and type, the new aircraft type can greatly help allocate transport capacity resources of the area with sufficient cargo quantities, elevate key flight route efficiency, save energy and reduce emission.
With diversified aircraft types, expanding fleet scale, and rising operation standards, SF Airlines puts emphasis on strengthening ground infrastructure and optimizing ground operation processes to ensure secure, efficient and smooth interconnection between the air and ground. From May, 2015, SF Airlines started to self-run ground handling services in Shenzhen and Hangzhou, which provided a stronger driver for fulfilling the shipment transit time requirement.
Moreover, the B767-300 all-cargo aircraft of SF Airlines is the first in China to adopt the Boeing airliner to freighter conversion plan and be converted by ST Aerospace in Singapore. It also plays a pioneering role in introducing the B767-300 BCF all-cargo aircraft to China in the future.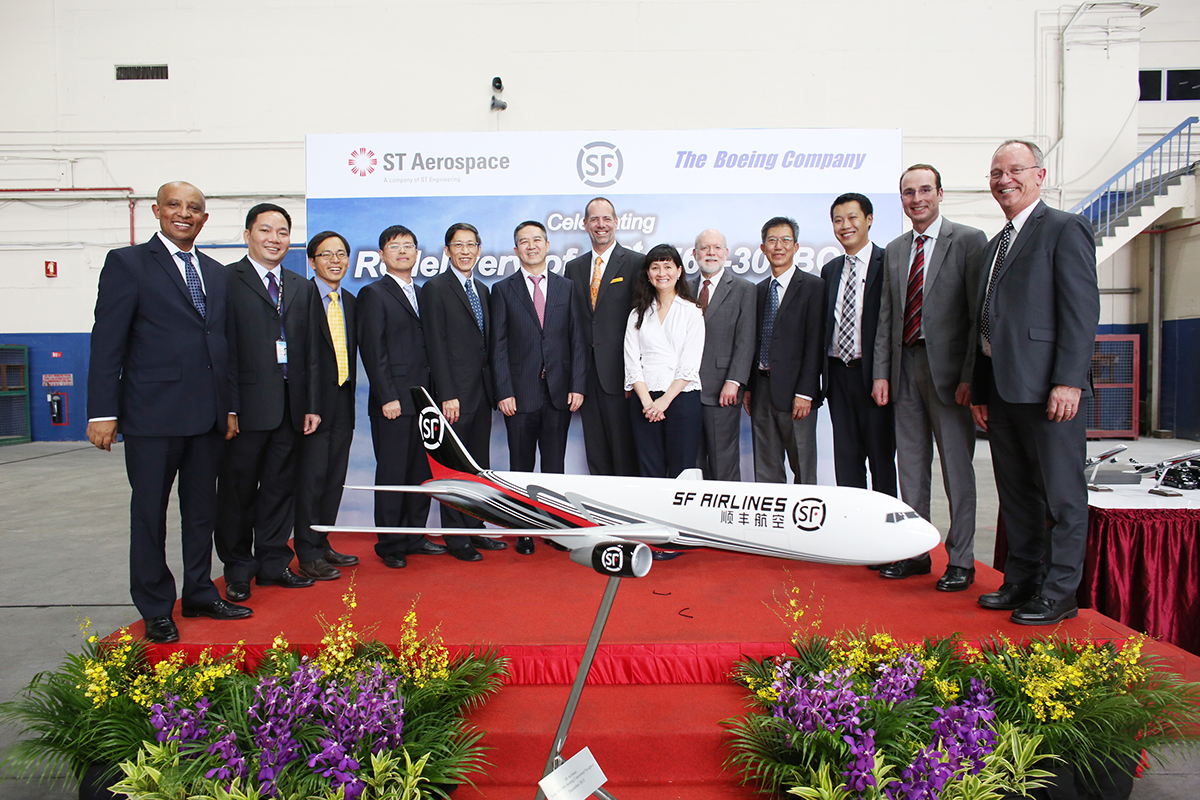 Mr. Mike Fleming, Boeing's Vice President for 787 Services and Support, said, "The successfully delivery of the 767 BCF is an iconic milestone in the history of SF Airlines, even of the Chinese express industry. It is another successful case of Boeing airliner to freighter conversion project that aims to help Chinese freight forwarders cope with growing market demands."
After the first B767-300 BCF joins SF Airlines, the number of self-own Boeing all-cargo aircrafts increases to 25, and the airline network covers most regions of China. With the planning and developing of S.F. Express' business, SF Airlines will continue to introduce self-own transportation capacity, improve the air transport network, and look forward to providing high quality and efficient air delivery services for customers.