Assisting in the "Belt and Road" Initiative Maiden Flight to Central Asia by SF Airlines' Freighter
On May 50, 2019, a B757-200 freighter painted with SF logo successfully arrived at Bishkek, the capital of Kyrghyzstan from Urumchi. SF Airlines Co., Ltd. ("SF Airlines" for short) officially launched the "Urumchi=Bishkek" international freight flight, which is the first freight flight from Xinjiang to the Central Asia, and also the first flight to the Central Asia since the establishment of SF Airlines in 2009.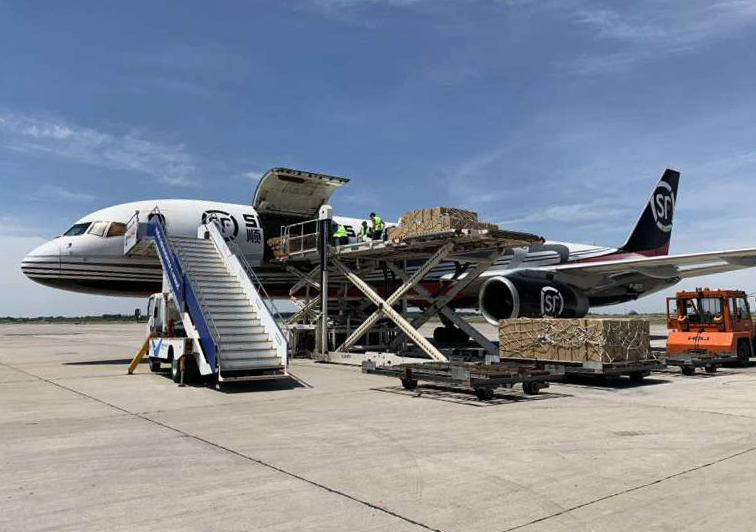 Kyrghyzstan is an important country along the ancient silk road, and also one of the earliest countries that participate in building the "Belt and Road" Initiative. The launch of the "Urumchi=Bishkek" international freight flight is SF Airlines' response to China's "Belt and Road" Initiative, which is also a customized air logistics solution with customer' demands as the core. This will expand the air logistics channels of trade and commercial circulation between Xinjiang and the Central Asia and further boost the rapid development of the cross-border e-commerce industries.
In recent years, based on the steady growth of the fleet size and continuous improvement of operation quality, SF Airlines fully implements the development philosophy of "Setting Foot in Aviation and Achieving Win-win Logistics" with customers' demands as the core. International freight flights from China to Korea, Japan, Singapore, Thailand, Vietnam, India and others were successively launched, providing competitive air guarantee for the development of SF's international business. In the future, SF Airlines will continuously improve the international freight network and air logistics service quality, and devote itself to becoming customers' most trust-worthy partner with air transportation.