SF Airlines' 747 Undertakes Its First International Flight to Chennai
On the evening of May 15, 2019, the first B747-400ERF B-2422 aircraft of SF Airlines Co., Ltd. (hereafter referred to as "SF Airlines" was flown successfully from Shenzhen Bao'an International Airport to Chennai, India, symbolizing that the first 747 aircraft of SF Airlines officially undertook its first international flight.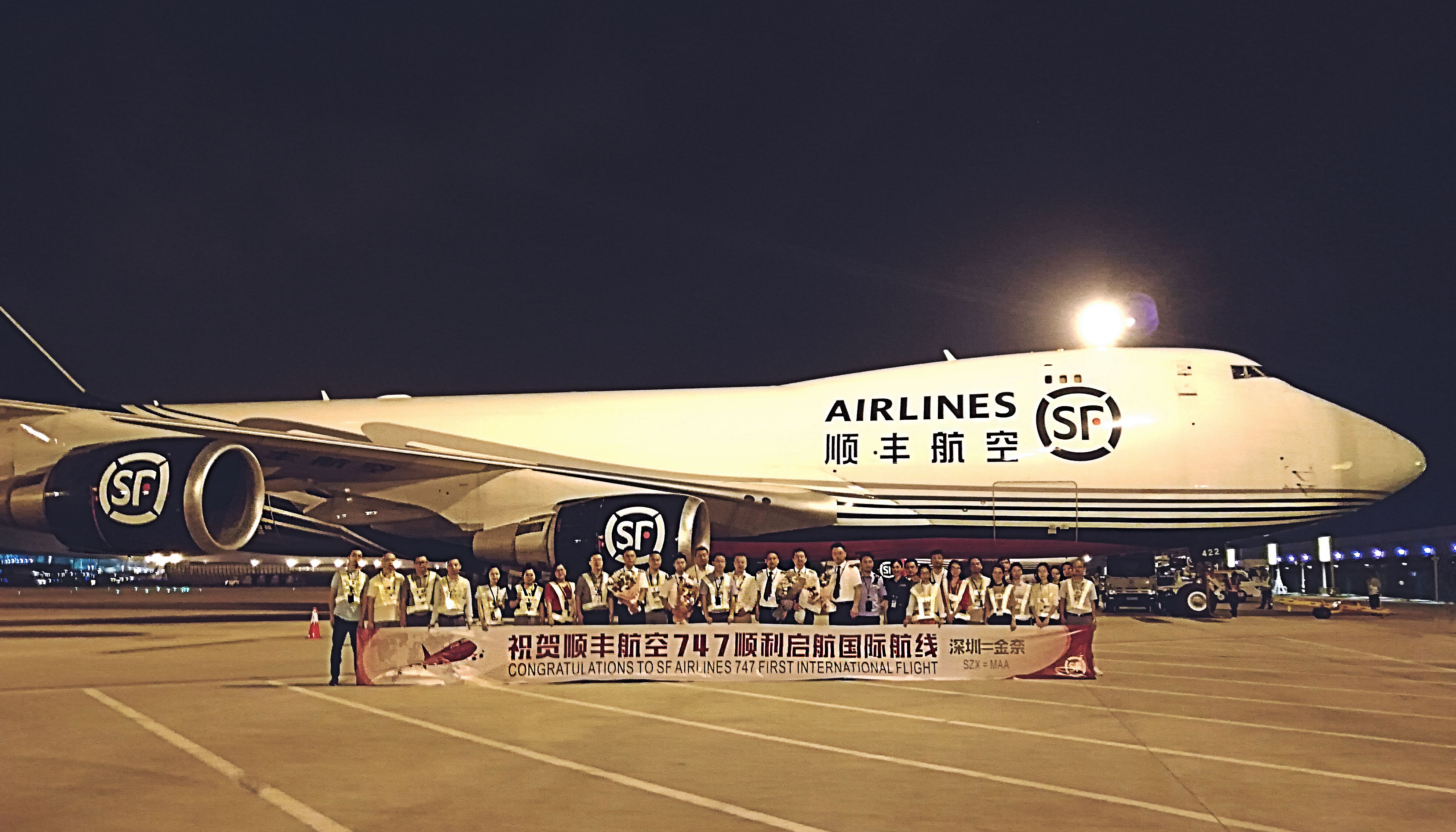 At the end of 2017, SF Airlines acquired two B747-400ERF aircraft (Boeing B747-400ERF long-range cargo aircraft) by online auction. In October 2018, the first B747 aircraft of SF Airlines undertook its first domestic flight. After months of operation within the territories of China, the B747 officially set sail for the world with this first international flight. The B747 has a payload up to 112.7 metric tons and a maximum range of 9,200 km/4970 nm. The operation of the B747 will further strengthen the operation capacity of SF's international air network, improve the cargo carrying capability of SF at home and abroad, and effectively drive the expansion of SF in international air freight business.
The "Shenzhen-Chennai" air route of SF Airlines was first undertaken by B767 cargo aircraft in August 2018. The air route was designed to offer cross-border air freight services for home-made mobile phone accessories and other commodities, and was a key milestone in the development of SF's global air supply chain network. Considering the changes and trends in the distribution of manufacturing enterprises, SF has successively developed one-stop cross-border logistics solutions that cater to customers' demand on equipment relocation, delivery of spare parts and finished products and carriage of dangerous goods. The use of the B747 aircraft for this air route was a decision made by SF Airlines out of customers' demands, and was also a key practice in providing customized air logistics solutions.
Established in 2009, SF Airlines commits itself to providing safe and highly efficient air shipment services and customized air logistics solutions. So far it has become an cargo airline company in China that has the largest size of its air fleet - 54 all-cargo aircraft. The addition of the B747 to its existing aircraft models B767-300BCF, B757-200F and B737-300/400F enables the company to make a breakthrough upgrade to develop an echelon transportation capacity that takes short and medium range as the first and long range as the second.