SF Airlines Launches the International Air Cargo Route from Chengdu to Inchon
On April 21, 2019, SF Airlines Co., Ltd. (hereafter referred to as SF Airlines) officially launched its international air cargo route from Chengdu to Inchon that is flown once a week by its B767-300 cargo aircraft.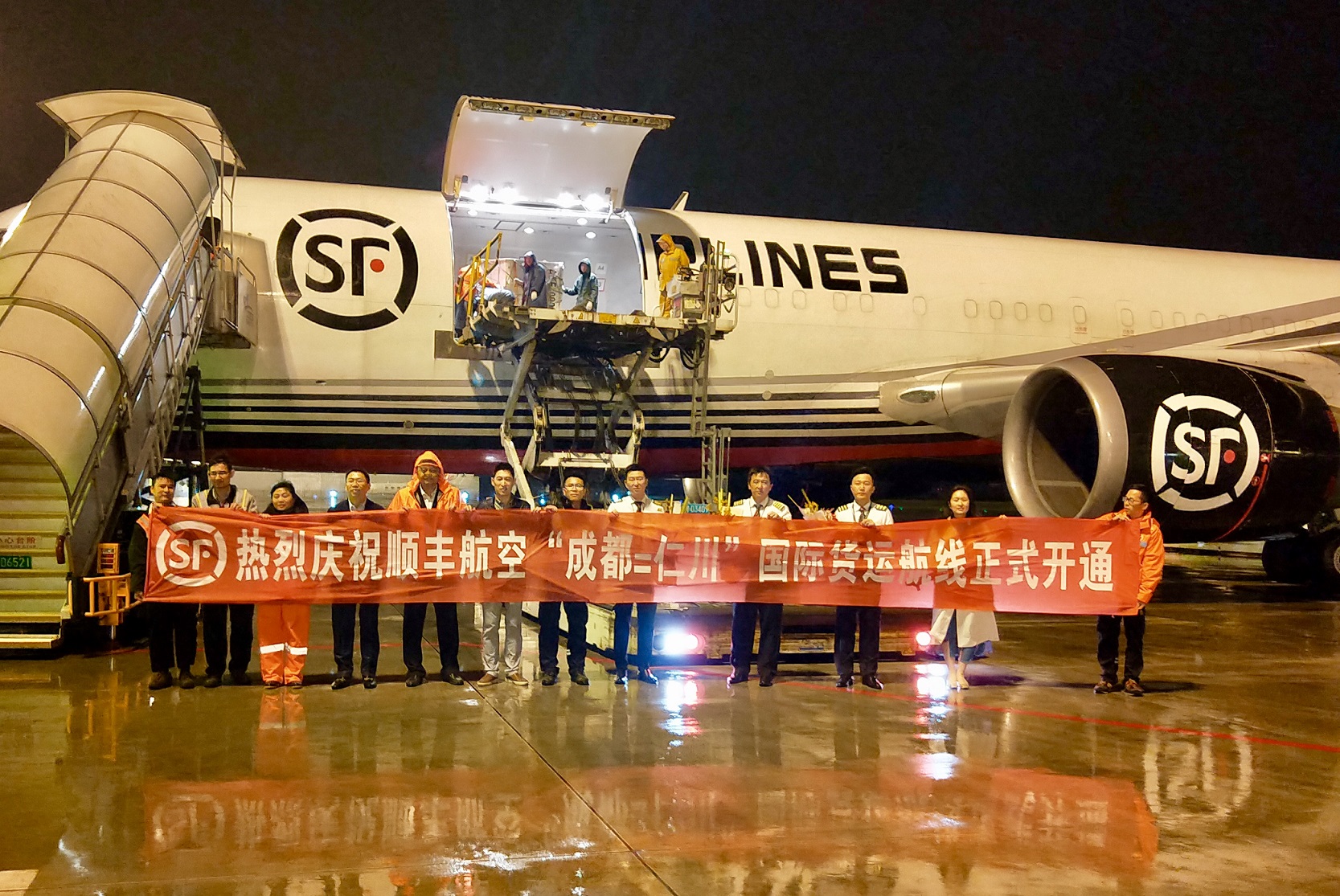 SF Airlines Launches the International Air Cargo Route from Chengdu to Inchon
Established in 2009, SF Airlines is the first private-owned express service airline company in China, and also a cargo airline with the largest size of air fleet in China by now. In 2013, SF Airlines successfully launched its first international air route from Shijiazhuang to Inchon, the first stop that SF Airlines had made with regard to its international flight operation. For years of exploration and development, SF Airlines has gradually established an international charter service mechanism that caters to market demands and focuses on customer demands, and equipped itself with a capability of quickly providing customized air logistics solutions to customers while guaranteeing safe and highly efficient air cargo transportation. Before then, SF Airlines had successfully launched international air routes from Shenzhen to Chennai, Shenzhen to Singapore and so on, effectively helping charterers reduce logistics costs and improve operation efficiency.
In 2019, to secure the smooth launch of the international air cargo route from Chengdu to Inchon and respond to customers' needs, SF Airlines will keep increasing its input in aspects like aircraft coordination and configuration and customer services, and endeavor to fulfill the development concept of "Aviation-based Win-win Logistics". The smooth launch of the new air route will help the western region expand the offshore logistics channel while further driving the business trade and economic transactions between two regions.
By now, SF Airlines has a total number of 53 aircraft in service, and operates flights to more than 50 cities and regions at home and abroad. This makes it a core competitiveness of SF's express services and a strong support to SF's services in the world stage. In future, SF Airlines will continuously improve its operation quality and service capability to become the most trustworthy air transportation partner of customers.