SF Airlines Brings in Another B767 to Expand Its Fleet Size to 53 Aircraft
On the morning of March 12, 2019, the 7th B767-300 freighter of SF Airlines Co. Ltd. (hereafter referred to as "SF Airlines") arrived at Shenzhen Bao'an International Airport and officially joined the freight fleet of SF Airlines. So far, the number of SF Airlines' freighters has increased to 48.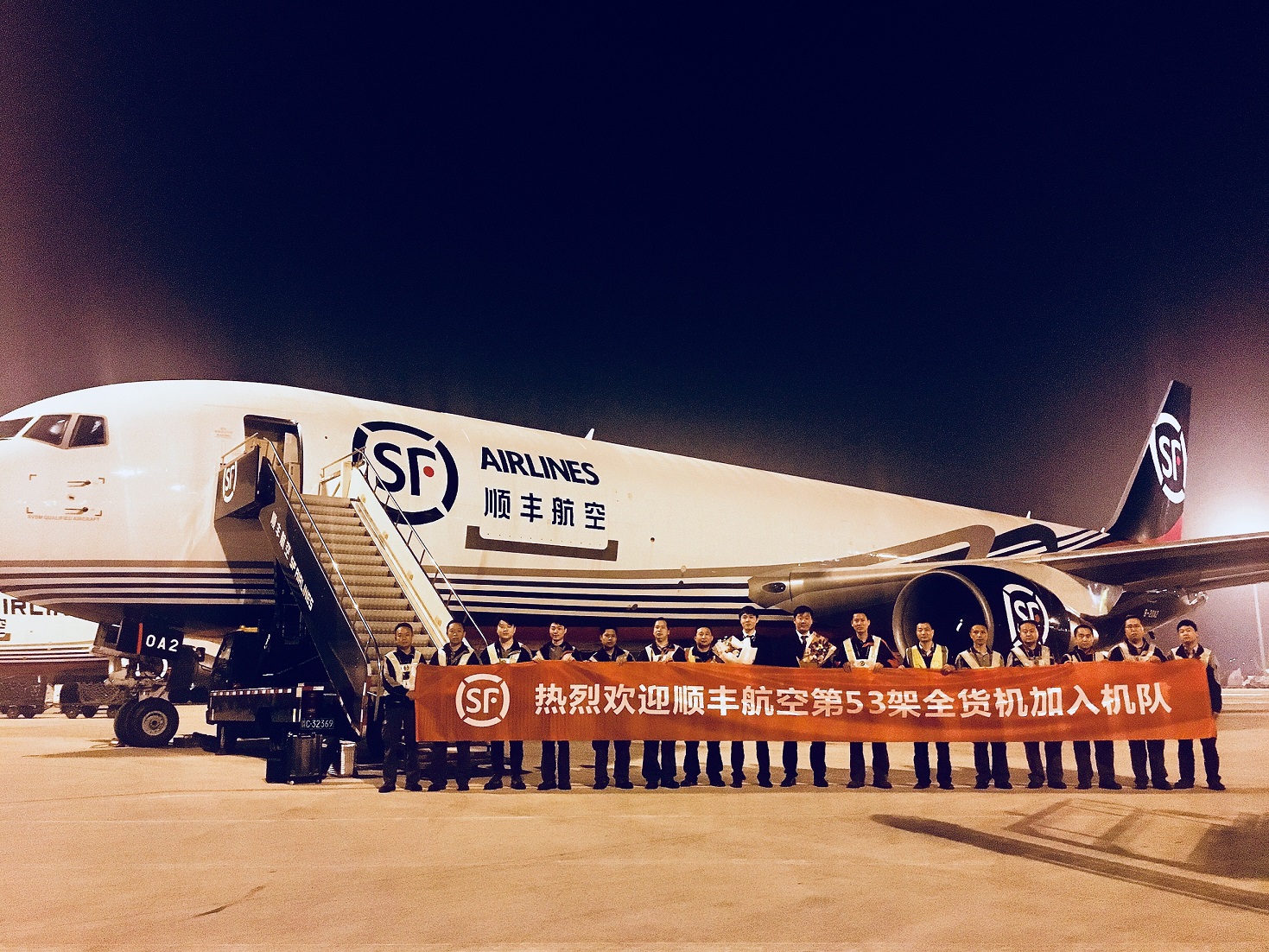 SF Airlines Brings in Another B767 to Expand Its Fleet Size to 53 Aircraft
In order to meet the needs of production and transportation, it only takes 90 days from the launch of changing passenger plane to cargo plane to completion of plane commissioning. During the period, SF Airlines Support Team strictly controlled the quality and efficiency of the plane in terms of continuous airworthiness guarantee, configuration evaluation and on-site construction, ensuring that the new transportation capacity is put into operation as scheduled. In order to deal with the differences between the new transportation capacity and the previous plane models in terms of engine and electronic system, SF Airlines Support Team upgraded some systems after fully considering operational safety, energy saving and consumption reduction. The fleet configuration is unified to improve the maintenance and control efficiency of the subsequent aviation material deployment and parts cross-linking, which can ensure the safety and stability of the fleet operation and further improve the quality of aviation logistics services.
At the end of 2018, the fleet size of SF Airlines reached 50 aircraft, and its operation level reached a new level. At the beginning of 2019, SF Airlines put 3 freighters into operation. Facing the development opportunities in Guangdong-Hong Kong-Macao Greater Bay Area, SF Airlines, whose main operation base is located in Shenzhen, will continue to strengthen its safety management foundation, optimize the transportation capacity and navigation network configuration. Taking customer demands as the core, SF Airline will strive to be the most reliable air transportation partner for customers.