SF Launched the "Nanchang=Hong Kong" Regular Freight Route
On September 26, 2018, SF Airlines Co., Ltd (SF Airlines for short) successfully launched the Nanchang=Hong Kong" regular freight route, which is the second regular freight route after the "Nanchang=Shenzhen" freight route. It is also the first regular freight route in Jiangxi Province. The new route will be flown by B737-300 freighter of SF Airlines with 5 flights every week.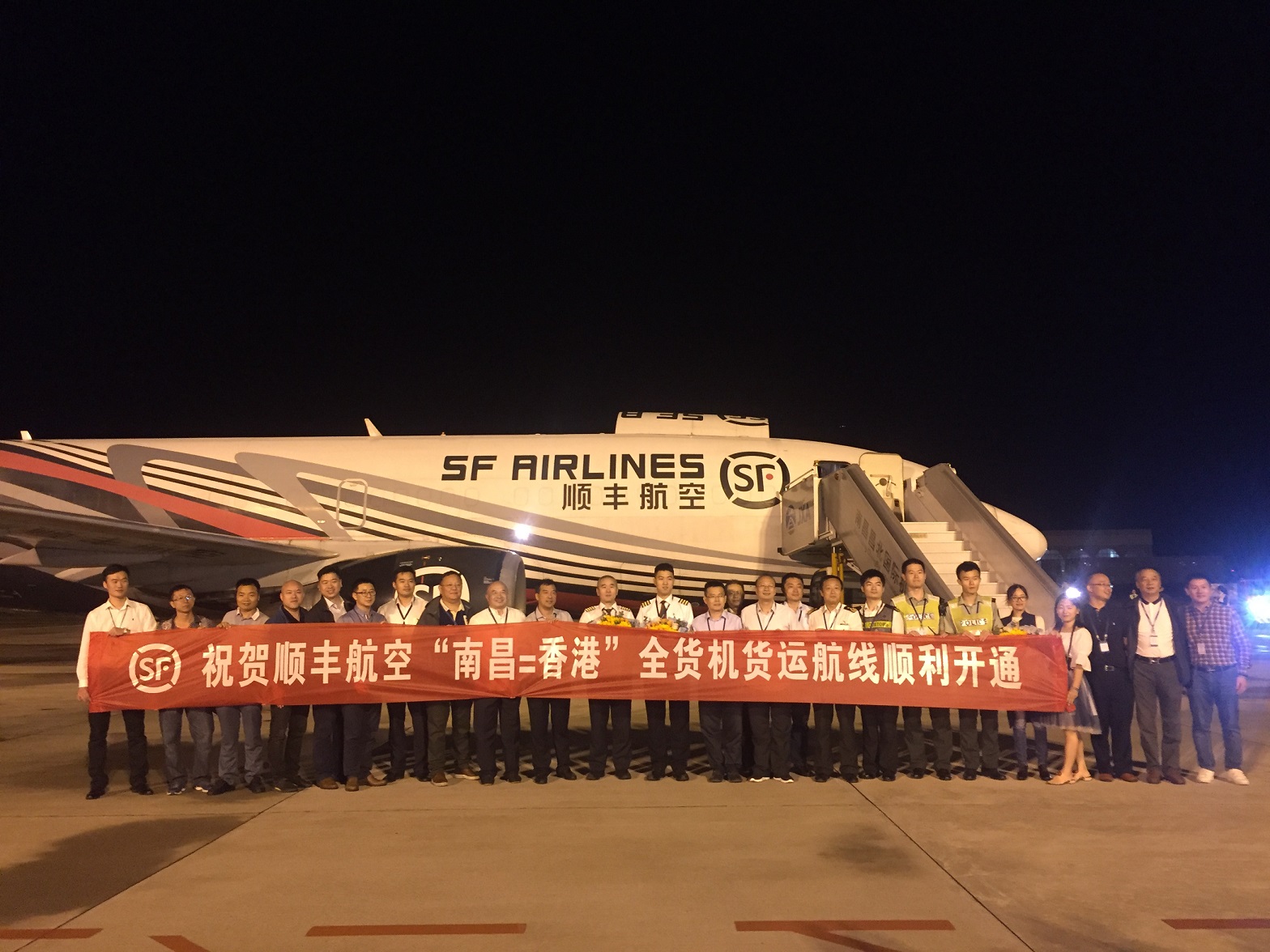 Figure - The "Nanchang=Hong Kong" Regular Freighter Flight of SF Airlines
The maiden flight ceremony of "Nanchang=Hong Kong" was officially held in Nanchang Changbei International Airport. Leaders of units such as Jiangxi Provincial Postal Administration, Airport Gateway Management Section of Department of Commerce of Jiangxi Province, Nanchang Investment Promotion Bureau and Nanchang Changbei International Airport were present at the maiden flight ceremony to witness the successful launch of the new route.
In September of 2016, with the launch of the "Nanchang=Shenzhen" regular freight route, SF Airlines officially started operation in Nanchang, enhancing quality and efficiency of air transportation of shipments and fresh products in and out of Nanchang from East China area. The smooth operation of the route so far lays a good foundation for the launch of "Nanchang=Hong Kong" route.
With the introduction of the Provisional Rules of Aviation Logistics Development Awards in Jiangxi Province, the air freight environment of Nanchang Changbei International Airport is developed well. The aviation logistics enterprises are embracing new opportunities in Nanchang and the market potential is further expanding. The launch of "Nanchang=Hong Kong" regular route of SF Airlines will provide a highly stable and highly efficient air transportation channel for direct export of bulk cargoes, and it is also expected to enhance the aviation logistics vitality of the flight radiating areas and assist in the construction of Nanchang intelligent airport logistics center.
Set up in 2009, SF Airlines devotes itself to providing highly efficient and safe express delivery air services and customized air freight solution for SF. In the future, SF Airlines will continue to improve aviation logistics service quality, and devote itself to becoming the customers' most trust-worthy partner in air transportation.