SF Airlines Launches the "Guizhou=Hangzhou" All-cargo Air Route to Improve the Timeliness
On December 9, 2016, SF Airlines Co., Ltd. ("SF Airlines" for short) officially launched the "Guizhou=Hangzhou" all-cargo air route and successfully accomplished the first flight of its B737-300 all-cargo aircraft to Guizhou to celebrate its incoming 7th anniversary. This also symbolizes the expansion of SF Airlines' general aviation coverage in China to 36 cities.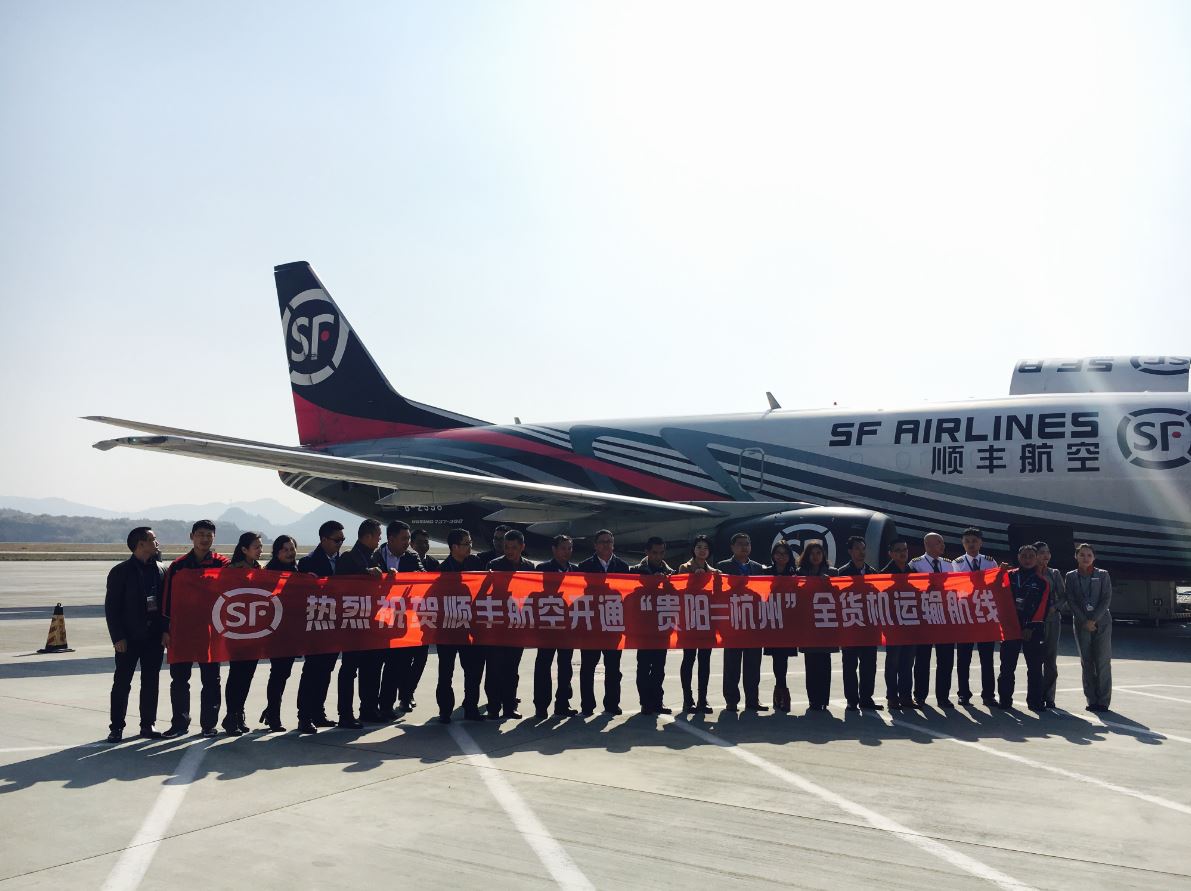 The kick-off ceremony for the first flight of the new route was also held at 12:00 p.m. on December 9. Leaders from Guizhou Provincial Postal Administration, Guiyang Municipal Postal Administration and Guizhou Airports Group Co., Ltd. attended the ceremony to witness the first landing of SF Airlines' all-cargo aircraft in Guiyang.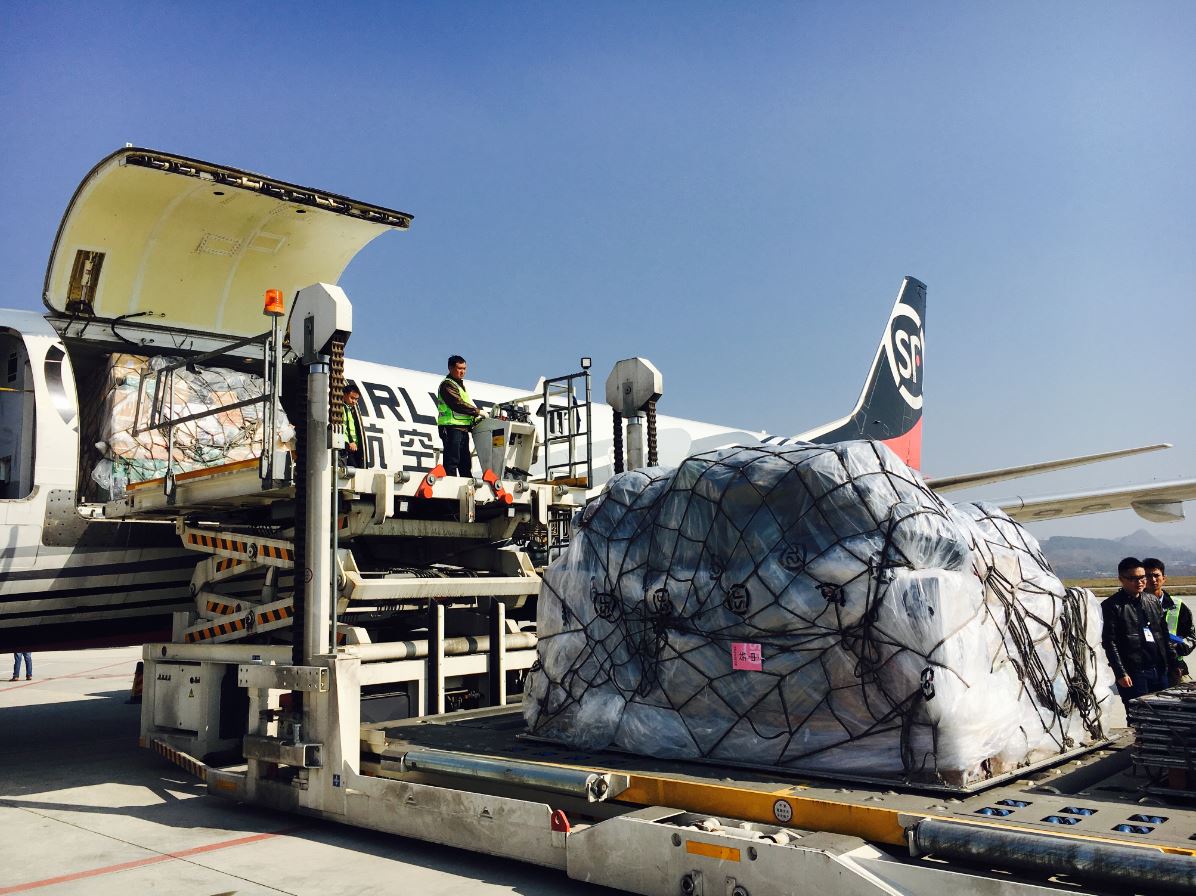 Guiyang, also known as Zhucheng, is a major economic center and aviation hub in the Southwest. In recent years, the shipment volume has been increasing continuously and stably and the conditions for developing aviation logistics are increasingly favorable. With the launch of the air route, SF Express Co., Ltd ("SF Express" for short) will expect significant improvement of timeliness for express delivery businesses between Guizhou and East China. As a general aviation hub of SF Express in China, Hangzhou will give full play to its advantages in distribution capacity to speed up the distribution and air transportation of shipments from east (East China) to west. It will also push forward the transit of shipments from North China and South China to Guizhou and surrounding areas, which would be of positive significance to activate the cargo circulation between the east and west and consolidate the development of aviation logistics in-between.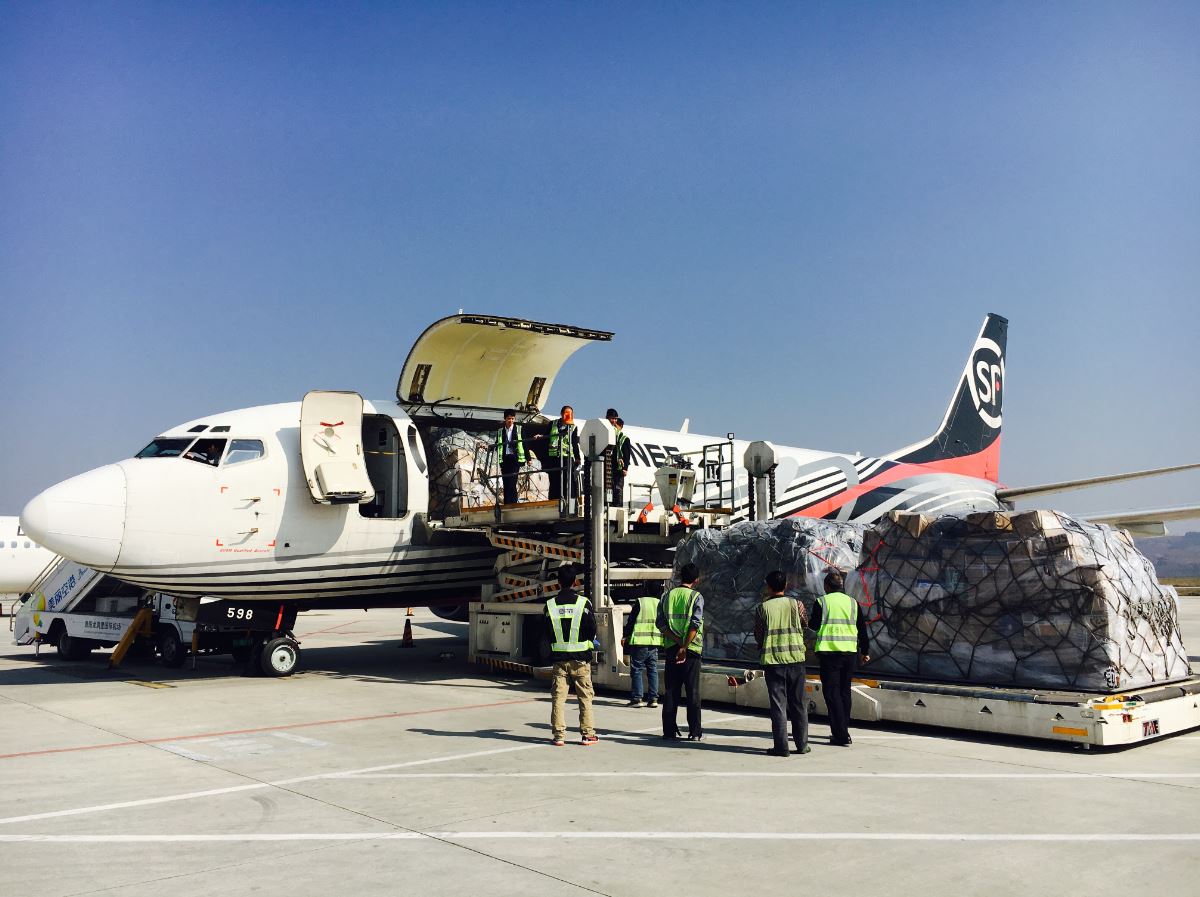 Affiliated to SF Express Co., Ltd., SF Airlines devotes itself to providing highly efficient and stable express delivery air services, assures SF's core competitiveness in express delivery business and acts as a strong brand extension of SF Express. Relying on the speedy development of SF Group, SF Airlines has grown into a cargo airlines that has the largest number of all-cargo aircrafts among domestic airlines since its maiden flight in 2009, and has first employed the B767-300 long-range, wide-body and all-cargo heavy aircraft in flight operation in early 2016. By now, SF Airlines has a fleet of 36 self-owned all-cargo aircrafts featuring B767, B757 and B737 models, and includes 36 cities and districts nation-wide in its general aviation coverage. It has also seen development of its nation-wide air freight network year by year and constant improvement in its safety management and route operation.
In future, SF Airlines will continue to develop its transportation network and fleet steadily based on the business development planning of the company to ensure the express delivery timeliness and quality of SF Express in a more comprehensive way.