SF Airlines Successfully Launches the "Jieyang Chaoshan=Hangzhou=Changsha" All-cargo Route
At about 8:00 a.m. of November 11, 2016, one B737-300 aircraft of SF Airlines Co., Ltd. ("SF Airlines" for short) successfully arrived at the Jieyang Chaoshan International Airport. This maiden flight witnesses SF Airlines' successful launch of the "Jieyang Chaoshan=Hangzhou=Changsha" all-cargo route.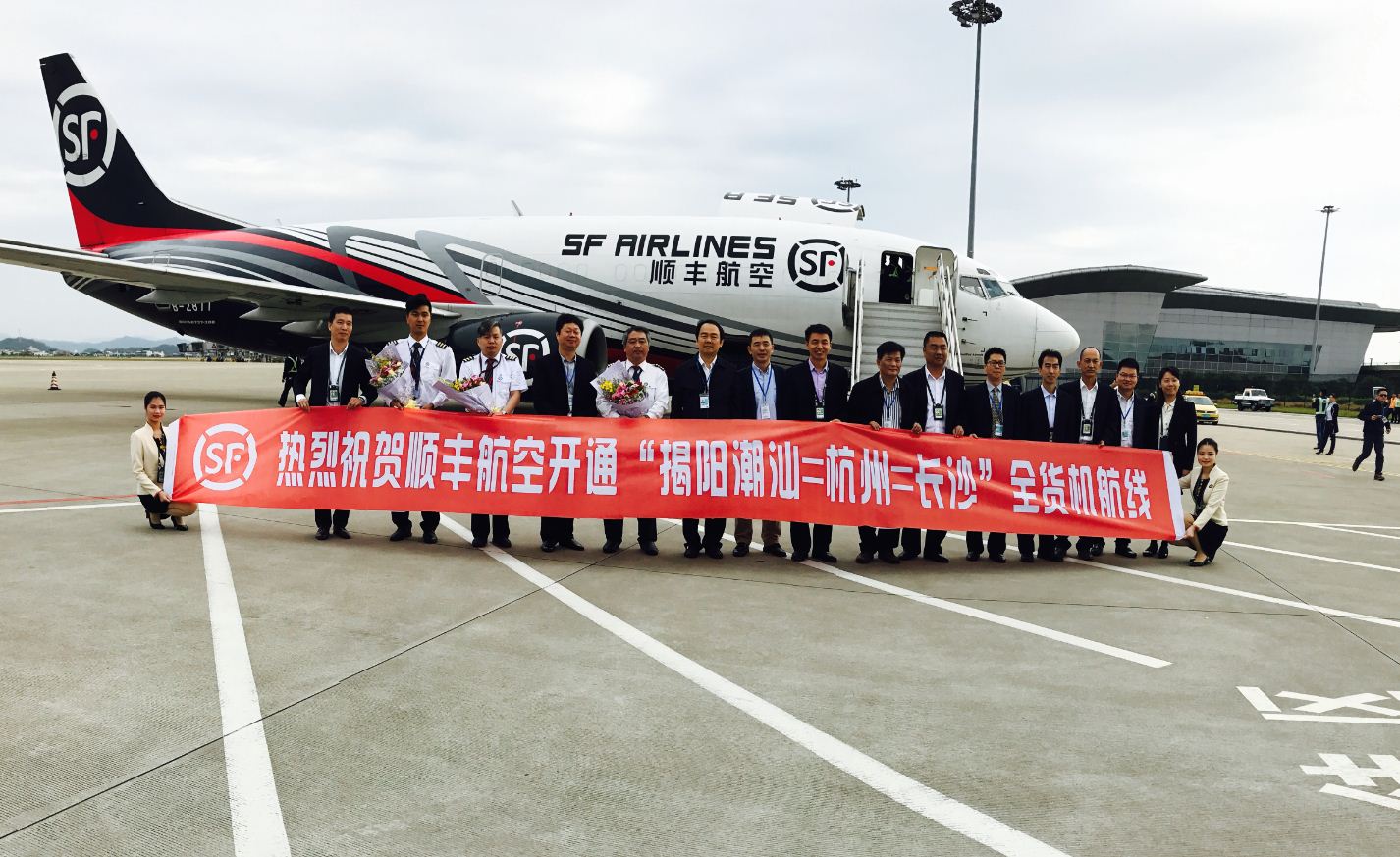 Affiliated to SF Express Co., Ltd. ("SF Express" for short), SF Airlines is committed to providing efficient and stable air shipment services, and it assures SF Express' core competitiveness in express delivery business and acts as a strong brand extension of SF Express.
Coping with annual logistics golden week of the "Double 11" online shopping festival, the launch of the "Jieyang Chaoshan=Hangzhou=Changsha" all-cargo route for the first time establishes a connection between Central South China, Chaoshan area of East Guangdong Province and Hangzhou National Aviation Hub. Based on the distribution capacity of Hangzhou Hub, the flight route accelerates the circulation of shipments between Central South China, East Guangdong Province and East China and improves the customer experience within the service coverage of the route. In the future, the "Jieyang Chaoshan=Hangzhou=Changsha" all-cargo route with a stable transportation cycle is expected to fuel the local economic development and play to its long-standing and active logistic strength.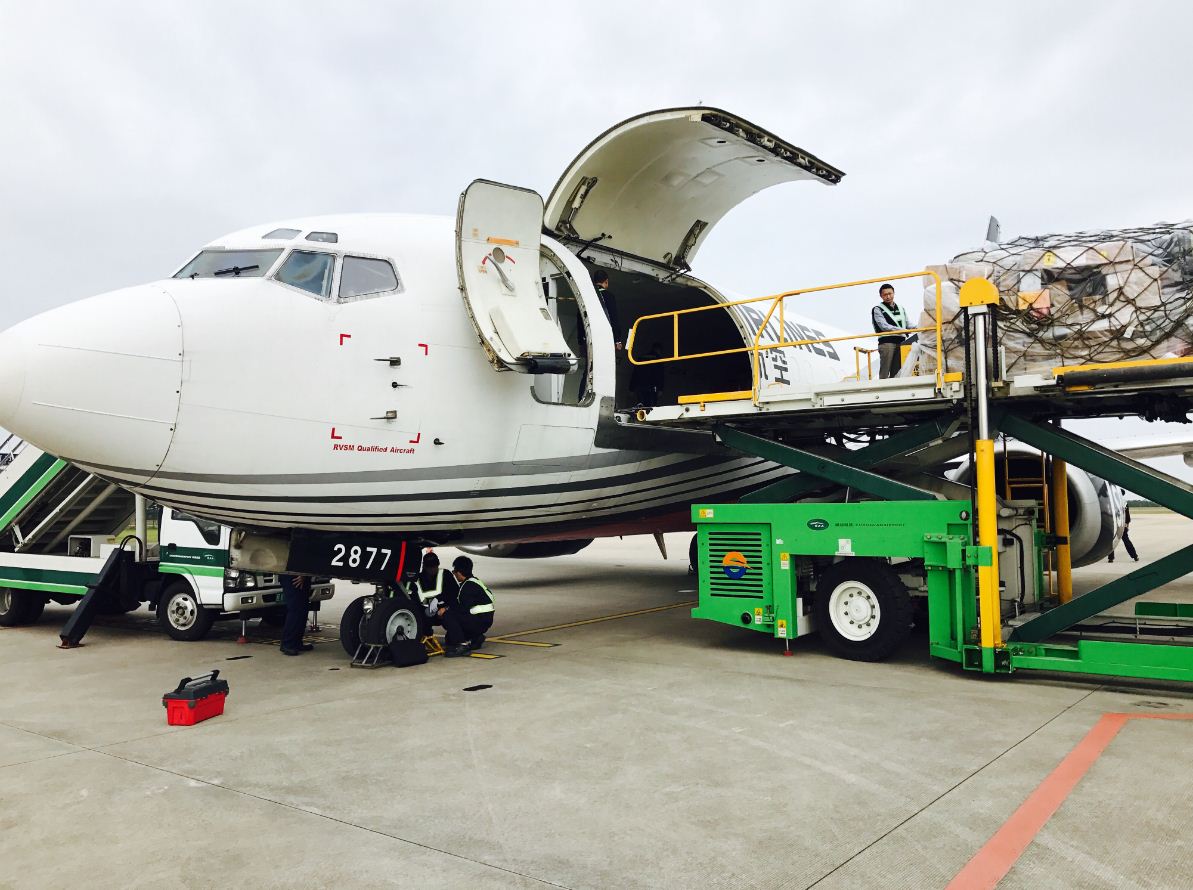 As SF's self-owned air transportation force and based on the rapid development of SF Group, SF Airlines has grown into domestic airlines operating the largest number of all-cargo aircrafts since its first flight in 2009. Since SF Airlines' first B767-300 wide-body aircraft was put into operation in early 2016, SF Airlines has 36 all-cargo aircrafts that consist of B767, B757, and B737 aircraft models, and covers 35 cities and districts nationwide. As the airfreight network that covers the whole nation is improved year by year, the safety management and airline operation level are also improved constantly.
In future, SF Airlines will continue to steadily improve its transportation network and fleet construction in compliance with the company's business development plan, expecting to provide all-around assurance to the transit time and quality in shipment transportation of SF Express.