Fueling "Double 11", SF Airlines Formally Opens "Hangzhou - Urumchi - Lanzhou - Hangzhou" Air Route
With the "Double 11" online shopping boom gradually heated, the related logistics demands are rising rapidly. SF Airlines Co., Ltd. ("SF Airlines" for short) has been continuously expanding its fleet to add air transportation capacity, and also continuously optimizing its air freight network to guarantee the transit time of the shipments.
In the morning of November 4 of 2016, one SF painted B757-200 all-cargo aircraft took off from Hangzhou Xiaoshan International Airport to fly the "Hangzhou - Urumchi - Lanzhou - Hangzhou" route. The formal opening of the air route significantly improves the transit time of the air shipments sent from East China to Northwest China. Meanwhile, the larger radiation scope of the air freight network and faster shipping experience will help fuel the logistics vitality in Northwest China during the "Double 11" period, and provide more solid air logistics support for the development of the Silk Road Economic Belt.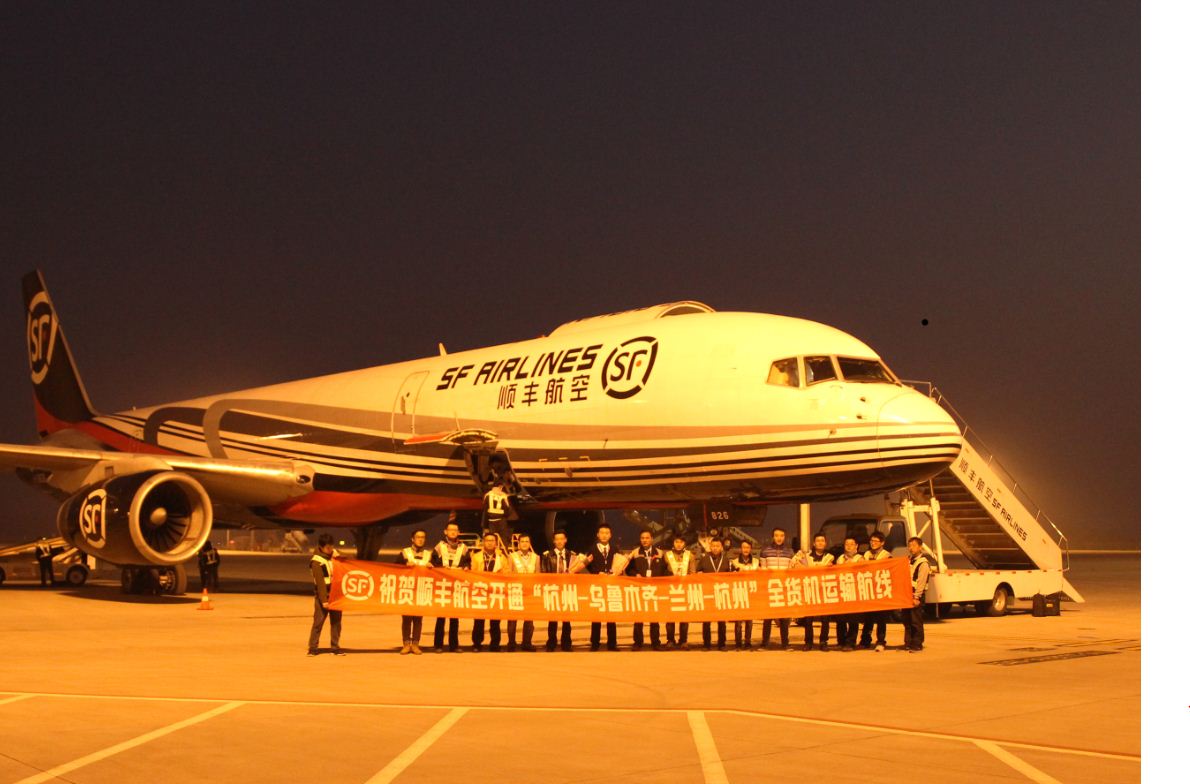 Affiliated to SF Express Co., Ltd., SF Airlines is committed to providing efficient and safe air shipment services, and it assures SF Express' core competitiveness in express delivery business and acts as a strong brand extension of SF Express.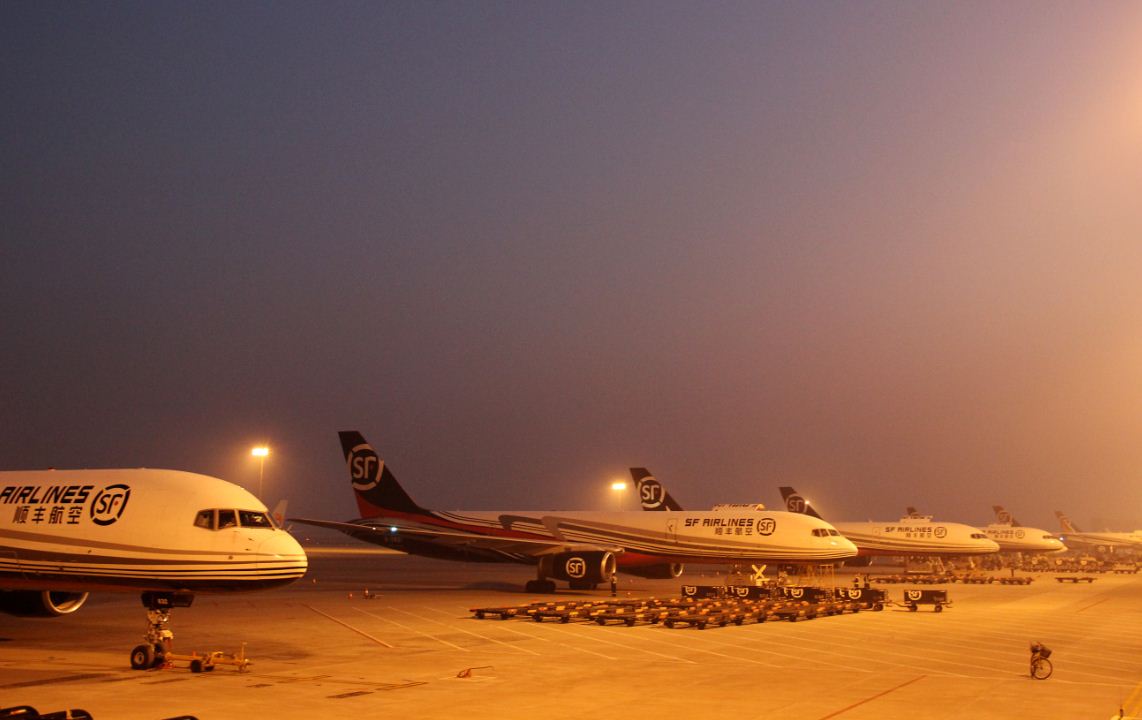 In recent years, thanks to the rapid development of SF Group, since its first flight in 2009, SF Airlines has grown up to be the domestic cargo airline that has the largest number of all-cargo aircrafts. In 2016, SF Airlines became the first domestic cargo airline that put B767-300 Heavy Long-range Wide-body All-cargo Aircraft into operations. As of now, SF Airlines has a 36 all-cargo aircrafts that consists of B767, B757, and B737 aircraft models, and covers 34 cities and districts nationwide. Its nation-wide air freight network improves year by year, and its security management and air route operation level constantly improve.
SF Airlines will continue to improve its transportation network and fleet construction in the future in compliance with the company's business development plan, expecting to provide all-around assurance to the transit time and quality in shipment transportation of SF Express.