SF Airlines Upgraded Again, with 36 All-cargo Aircrafts Helping in "Double 11" Online Shopping Festival
On the eve of the yearly "Double 11" "logistics exam", SF Airlines Co., Ltd. ("SF Airlines" for short") successfully took over two all-cargo aircrafts on November 11, reserving resources for the approaching "Double 11" online shopping festival. With the entry of the two aircrafts, the number of all-cargo aircrafts that SF Airlines owns has increased to 36, including four B767, sixteen B757 and sixteen B737 aircrafts. More abundant and reasonable configuration of transportation resources will provide reliable guarantee for shipment transfer in the business peak season.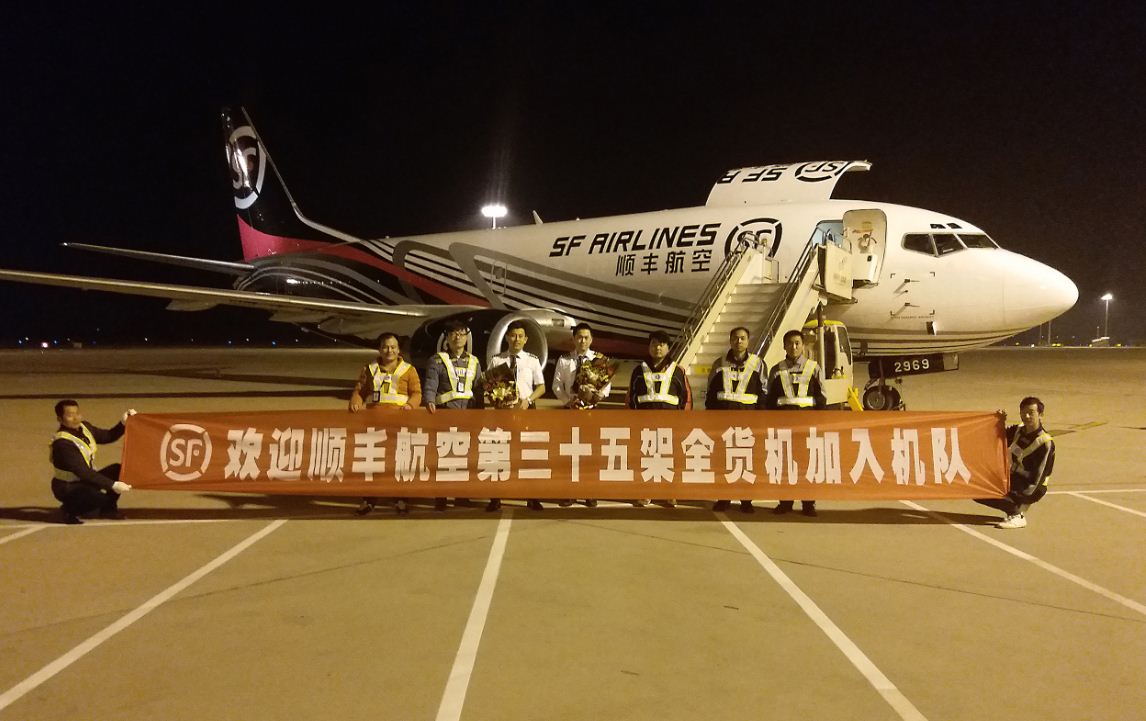 In the morning of November 11, SF Airlines' 16th B737 all-cargo aircrafts successfully landed at Zhengzhou Xinzheng International Airport, and it was then put into operation. This is also SF Airlines' 35th all-cargo aircraft.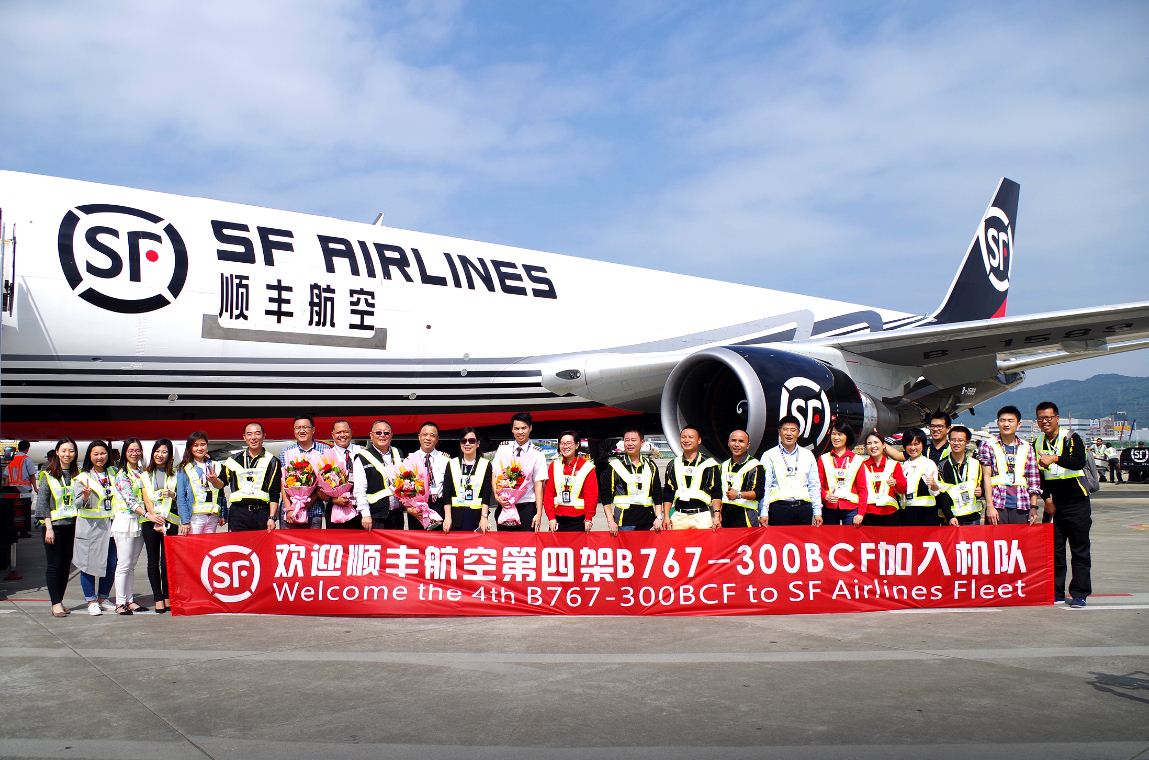 In less than 12 hours after the 35th all-cargo aircraft landed at Zhengzhou, SF Airlines' 36th all-cargo aircraft finished its modification in Singapore and successfully landed at Shenzhen Bao'an International Airport at 12:26, November 1. This is also SF Airlines' 4th B767-300 wide-body all-cargo aircraft.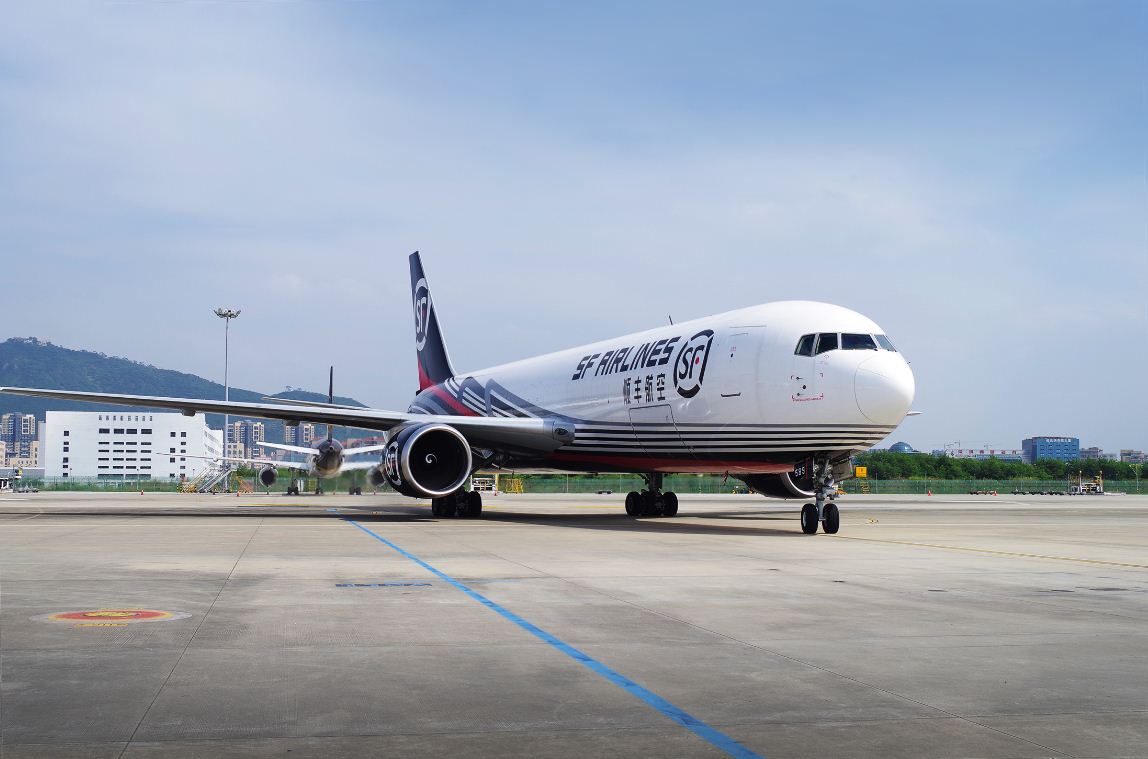 Affiliated to SF Express Co., Ltd. ("SF Express" for short), SF Airlines is committed to providing efficient and stable air shipment services, and it assures SF Express' core competitiveness in express delivery business and acts as a strong brand extension of SF Express.
In recent years, thanks to the rapid development of SF Group, SF Airlines has grown up to be the domestic cargo airline that has the largest number of all-cargo aircrafts. In 2016, SF Airlines became the first domestic cargo airline that put B767-300 Heavy Long-range Wide-body All-cargo Aircraft into operations. As of now, SF Airlines has a 36 all-cargo aircrafts that consists of B767, B757, and B737 aircraft models, and covers 34 cities and districts nationwide. Its nation-wide air freight network improves year by year, and its security management and air route operation level constantly improve.
SF Airlines will continue to improve its transportation network and fleet construction in the future in compliance with the company's business development plan, expecting to provide all-around assurance to the transit time and quality in shipment transportation of SF Express.