SF Airlines Improves Its Transportation Capacity with A Fleet Size Reaching up to 30 Aircrafts
The first all-cargo flight of SF Airlines (short for SF Airlines Co., Ltd.) departing from Shenzhen on December 31, 2009 ushered in the expedited era of S.F. Express (short for S.F. Express Co., Ltd.) in shipment transportation with its own air fleet. On April 30, 2016, the arrival of the 29th and 30th all-cargo aircrafts of SF Airlines symbolized a new step SF Airlines took in its fleet size. Six years have seen SF Airlines becoming a cargo airline that has the largest all-cargo fleet size in operation in China.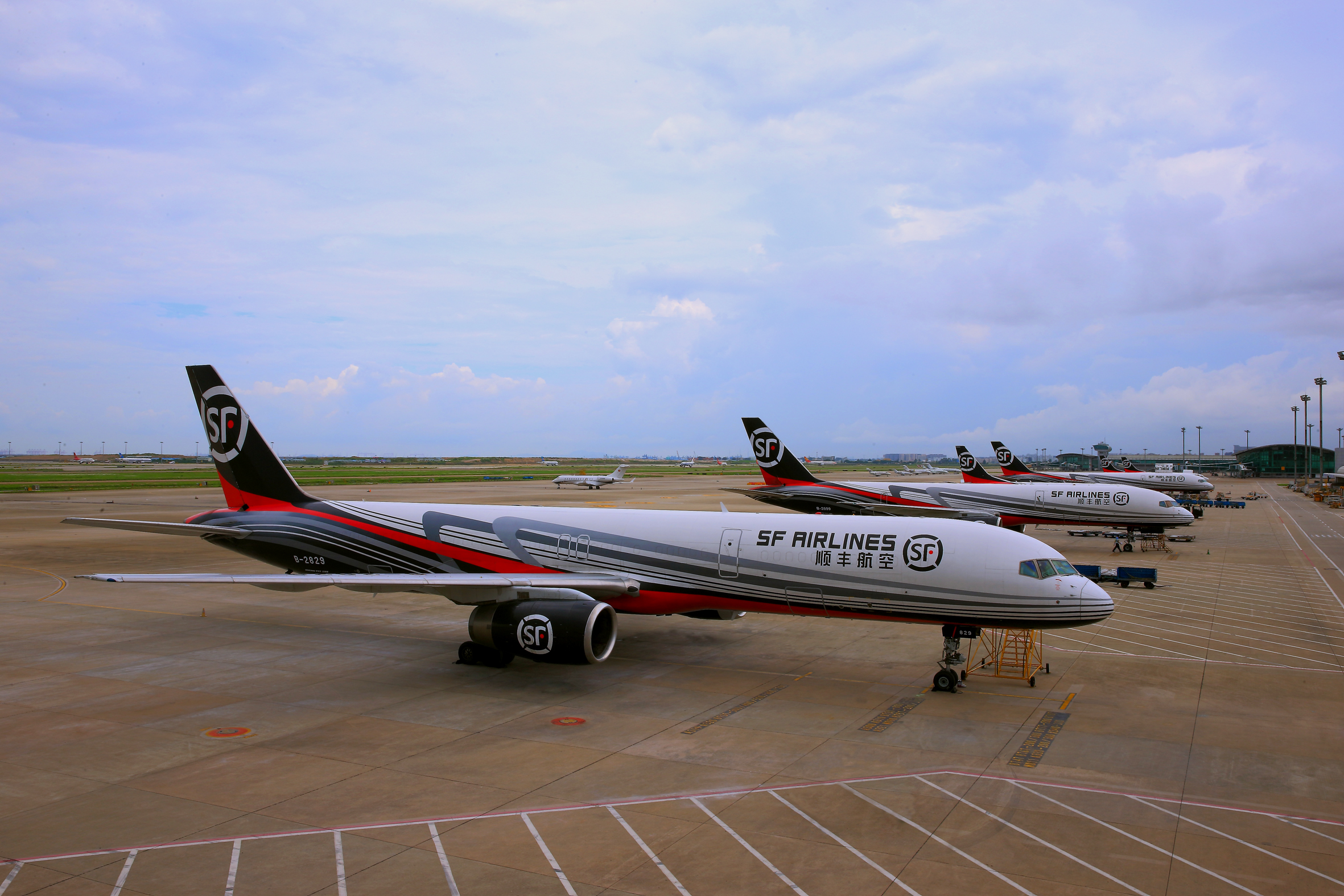 Six Years of March through Brambles and Thorns
Affiliated to S.F. Express Co., Ltd. (S.F. Express), SF Airlines has been committing to providing a safe and high-efficient express air delivery service to S.F. Express since its first flight in 2009. To meet the demand of rapidness stability for the increasingly delicate time-defined products of S.F. Express, SF Airlines sticks to the safety guideline of "Priority to Safety and Focus on Prevention" to constantly improve itself to march through brambles and thorns, and continues to provide accelerated air and ground transits for shipment transportation by ways of self-operated ground operations, optimized fleet structure and improved information-based maintenance & management.
In the past six years, SF Airlines has established a nation-wide cargo flight network based in Shenzhen and Hangzhou and transformed its transportation mode from point-to-point to hub radiation. It has seen emerging advantages in its secured ground operations and resource complementarity developed from multiple-type aircraft operations. In future, SF Airlines will continue its focus on the market to create more values.
30 Aircrafts for Soaring into Skies
As a force of self-owned air transportation of S.F. Express, SF Airlines has maintained a stable growth in its fleet size for years. On April 30, 2016, with the arrival of the 29th and 30th all-cargo aircrafts of SF Airlines respectively in Shenzhen and Beijing, SF's self-owned air fleet Airlines ushered in a rapid expansion of its air fleet size.
Since the first successful flight of its B757-200F in 2009, SF Airlines witnessed three huge leaps in its fleet size from 10 aircrafts to 20 and then to 30 respectively in December 2012, September 2015 and April 2016. It also expanded its aircraft family from B757-200F at the very beginning to B767-300F, B757-200F and B737-300/400 nowadays. Constant increase in aircraft number, expansion in aircraft models and continuous improvement in operating standards will eventually become key guarantee to SF Airlines' improvement in operating quality and continuous development.
Six years of flying sees the expansion of its fleet size to 30 aircrafts. As key assurance of the core competiveness of S.F. Express, SF Airlines has made more than 100,000 hours of safe flight, carried over 800,000 tons of shipments and expanded its fleet size to 30 aircrafts in the last 6 years of safe operation. In future, SF Airlines will steadily consummate its transportation network based on the business development planning of S.F. Express and provide customers with express air delivery service of higher quality.