SF Airlines Marches into Highlands with the Launch of "Kunming = Hangzhou"

Regular All-cargo Flight Route
To adapt to the increase in express delivery business volume of the Southwest district and continue to improve the domestic cargo flight network, SF Airlines Co., Ltd. (SF Airlines) officially launched the "Kunming = Hangzhou" regular all-cargo flight route on March 29, 2016. SF Airlines uses B757-200F aircrafts to undertake 5 flights a week for this new cargo flight route connecting the East China and the Southwest districts. By now, it has increased the number of points open to all-cargo shipping to 28 in China.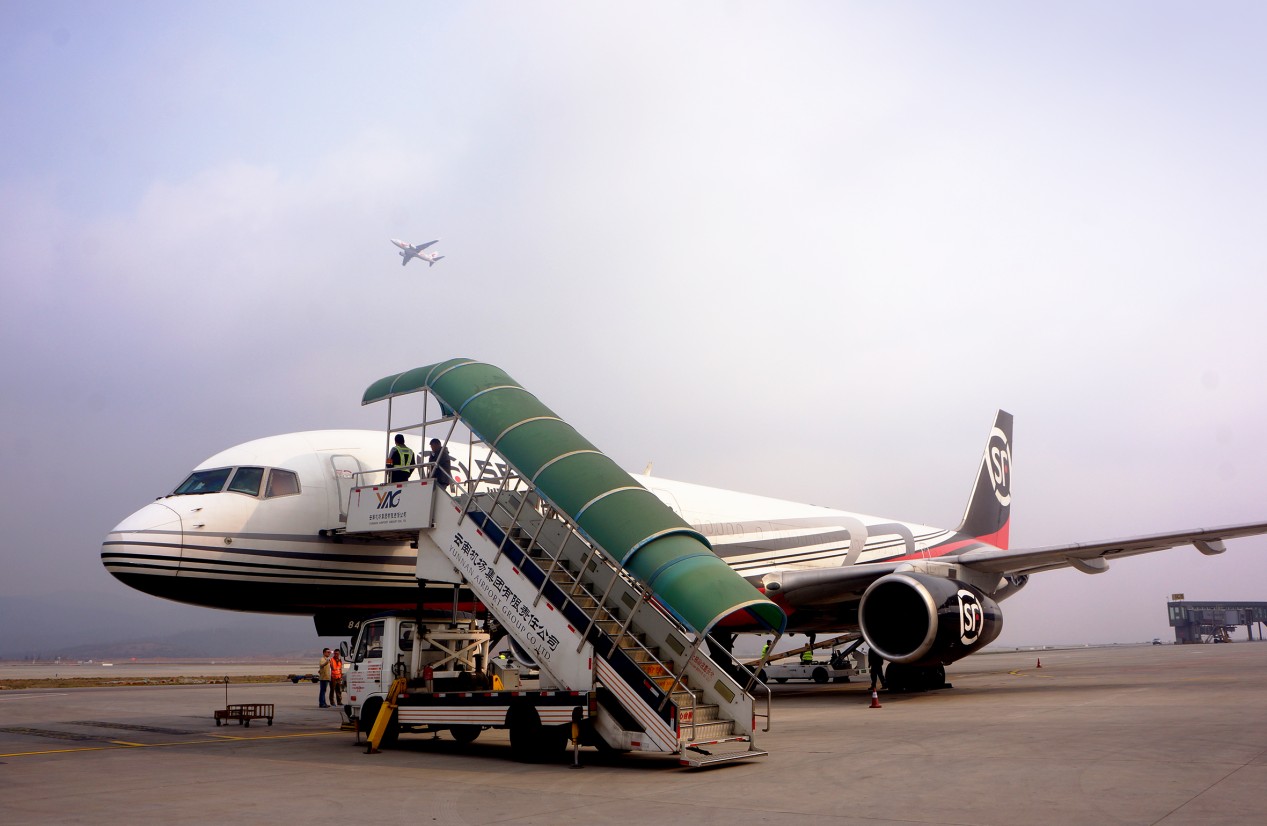 Early in September 2013, SF Airlines had launched the cargo flight route in and out of Kunming through chartered-flight cooperation with the purposes to optimizing its own business territories while supporting local logistics development. After three years of chartered flight shipping using B737 aircrafts, SF Airlines officially launched its own "Kunming=Hangzhou" all-cargo flight route operation using B757 aircrafts. The aim was to further improve the quality of its flight route operation and the efficiency in air and ground connection between Kunming and Hangzhou, and provide more reliable and efficient air transportation capacity to the increasingly professional and delicate express delivery products of S.F. Express (short for S.F. Express Co., Ltd.).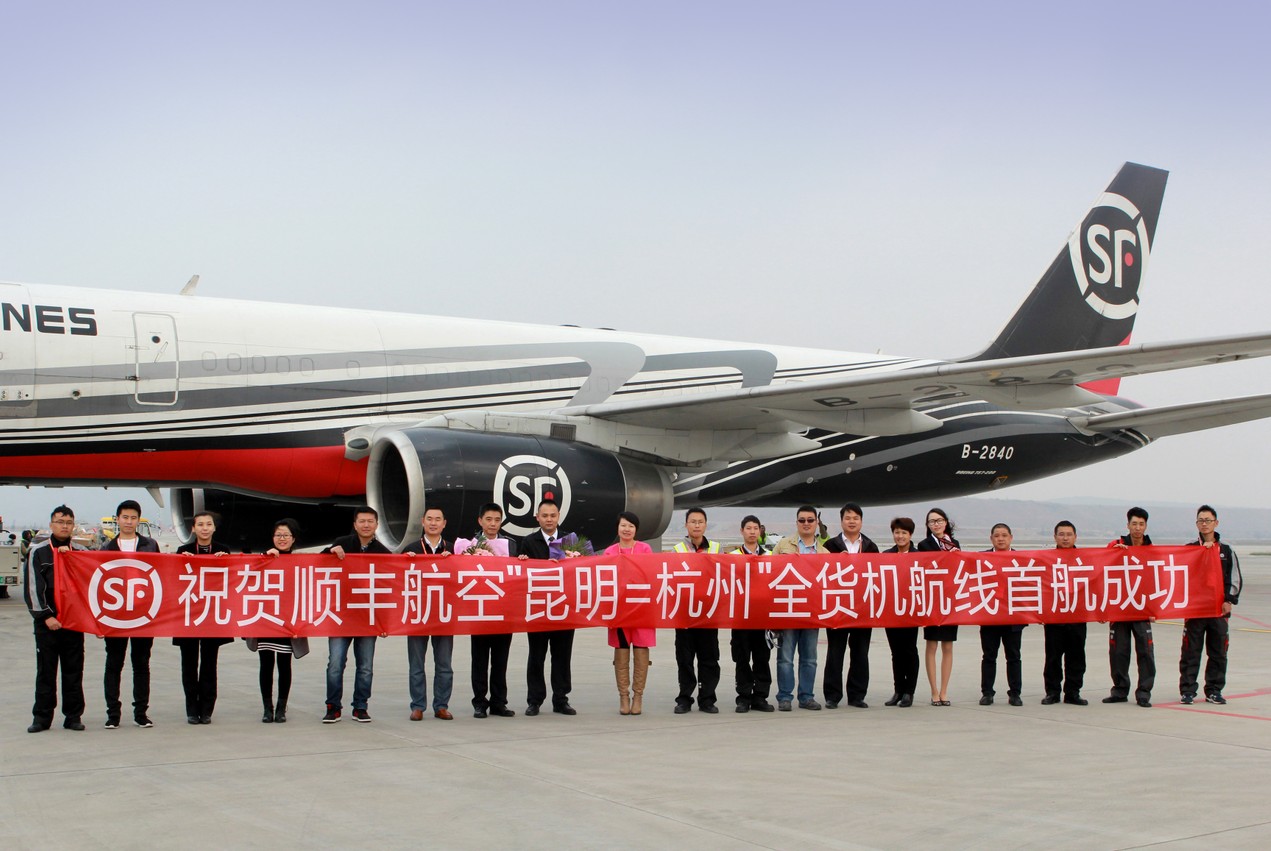 In particular, the "Kunming=Hangzhou" flight route symbolizes SF Airlines' first launch of a regular cargo flight route connecting to highlands after performing the relief transportation mission respectively for 2010 Yushu Earthquake and 2015 Nepal Earthquake. The B757-200 aircraft to be used as scheduled is suitable for highland flying with a maximum payload up to 28 tons. This will further improve the handling capacity of inbound and outbound cargo in Yunan district.
Affiliated to S.F. Express, SF Airlines acts as a key guarantee to the core competitiveness of SF's express delivery business and a strong extension to the brand of S.F. Express. Currently SF Airlines has an all-cargo fleet featuring aircraft models like B767, B757 and B737, and has established a nation-wide air transportation network based on Shenzhen and Hangzhou. It will continue to consummate its transportation network based on the company's business development planning and provide more comprehensive guarantee to the shipment efficiency and quality of S.F. Express.